We're not afraid to show our softer side. Or our mushy, caring, crying side.
We believe it is important to be involved within our community and give back. It's something that is a part of an established employee-volunteer program called IMPACT. Throughout the year, everyone can dedicate a portion of their time to volunteer with the IMPACT team at different events.
FEED MY STARVING CHILDREN:
IMPACT packed 211 boxes of food which will be able to feed
124 KIDS
in Nicaragua for one year.
ARIZONA CANCER FOUNDATION FOR CHILDREN:
IMPACT collected four full boxes of toys during our agency-wide
TOY DRIVE
all throughout September, which is Childhood Cancer Awareness month.
BLESSINGS IN A BACKPACK:
IMPACT volunteers first wrote 500 letters to then be packed into
500 BAGS
of food for students in the Phoenix Unified School District

We're excited to work as a team and give back to the community that has been our home for 37 years – as a reflection on what it means to be a part of LAVIDGE.
Sandra Torre, Executive Vice President and Chief Financial Officer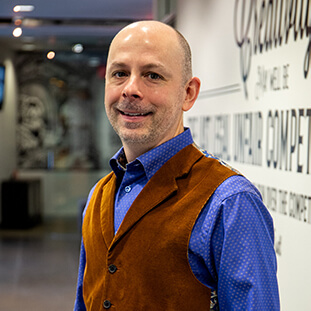 "Leaders are made, they're not born, and that's a part of our commitment at LAVIDGE to foster that growth."
Stephen Heitz, Chief Innovation Officer
How to work with Impact
Know of a deserving organization in need of volunteers? Contact Sandra Torre and we'll take a look to see if it's a good fit.
Press Releases
February 7, 2020
PHOENIX (Feb. 7, 2020) - About a dozen shelter dogs got brief breaks from their kennels today, thanks to the LAVIDGE IMPACT employee volunteer program....
read more
September 16, 2019
PHOENIX (Sept. 16, 2019) Grateful Nevitt Elementary School pupils showed their gratitude recently by creating numerous handmade thank-you cards for LAVIDGE employees in response to weekend food supplies they received, thanks to the agency's IMPACT committee and Blessings in a Backpack....
read more
Need fresh thinking? Help is a few keystrokes away.