How Effective is Your Post-Secondary Student Recruitment Strategy?
6 steps along the student journey you can, and should, address
Few things are more important to education marketers than understanding the journey a student takes when making a decision about which school to attend, why they stay at that given school, and whether they will refer others—possibly even becoming an alumni donor later in life.
While it's true that the steps don't always occur in the same order, there are aspects of consideration which take place during the course of every student journey. By examining each step individually, marketers can be prepared to address each one with students or their parents, no matter when or (or with whom) they take place.
Let's take a look.
Not all student journeys are the same
There is no single student journey. The steps in each, however, are the same. The order in which they are completed, however, and the most effective tactics to use when targeting each audience segment, are key when planning any educational institution's marketing strategy.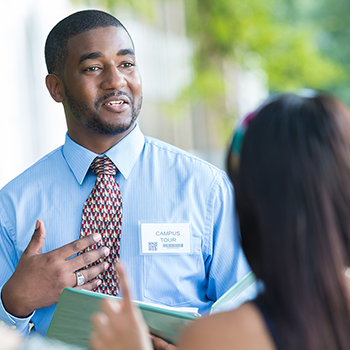 When interacting with a school, for example, potential graduate school students for a business college or university could be broken down into three main groups: ladder climbers, executives or career changers. They each travel the same student journey and might ultimately wind up enrolling in the same program.
Because each persona responds to a different voice, your marketing messages, right down to the tactics you use to deliver them, must be tailored accordingly.
That's why identifying the personas which make the most sense for your school is a critical first step when creating a marketing strategy.
Step #1: Learn – how do students (or parents) first become aware of the institution?
In today's diverse media and marketing landscape, opportunities for students and their parents to learn about you abound. From seeing a social post generated by your marketing department or a student to a billboard along the highway, chances are they have come in contact with multiple promotional messages before requesting information.
It's important to find out which messages are being seen first. The perception of whether your college, university, trade school or vocational program will be a good fit begins to form when prospects first become aware of your school. If they don't immediately see your programs as relevant to their goals, they might tune out future messages.
Knowing whether leads find you by seeing a placard on a bus or train before they follow you on social media can inform your content strategy so the appropriate messages appear when and where they can be most effective.
This will require a bit of digging. Unless you ask, there is no way to know for sure. Consider using campaign-specific hashtags or custom URLs for lead generation forms to make it easier to track how they found you. Remember, however, that last-touch doesn't always equate to first impressions. Ask directly how they first became aware. Then track patterns.
Once you have an idea of how the typical student lead becomes aware, tailor messages on those channels to make your best first impression. Save messages aimed at those further along the customer journey for the most appropriate tactics and channels which will be most appealing then.
Step #2: Consider – how do students (or parents) gain information about the institution?
We've already mentioned request-for-information forms (also known as lead-generation forms) that students or parents often fill out online when they want to know more about your school or a specific educational program you offer.
How else do they learn about you, before taking the plunge to fill out the form? Your school website is likely a major source of information for them. It can also provide significant insights to you.
Which pages are they visiting first on your website, and what does the user flow look like as they do their research? Ask your webmaster or site analytics partner to track and share this information with you, if they don't already. Things to look for are which pages attract visitors, which links they click through to find additional information, and which pages result in visitors simply dropping off without filling out your form.
In addition to your website, what other avenues do students have to learn about your school and programs? This might include campus visits where they come to you in person, student recruitment college fairs held on high school campuses, print media articles and ads, social media and word of mouth.
In addition, many affiliate websites that collect student leads provide comparisons, as do school ranking publications both online and in print. Which ones are impacting your enrollment? Which ones present your institution in a favorable light, and how can you influence those that don't to update their information?
Step #3: Engage – what happens when a student (or parent) experiences the institution?
Encouraging engagement with your brand is an essential component of attracting and maintaining students.
Probably the most obvious engagement opportunities to offer are on-campus tours. Just slotting times when guests are welcome on site, however, won't cut it. Think of tours as essential promotional events and treat them as such.
This includes preparing ahead so prospective students can meet face to face with current students, speak with faculty and get a general feel for what your programs have to offer. No matter how your school brand chooses to present itself, make sure all guests feel welcome and at home.
One way to help guests feel welcome is to pair them up with a buddy or mentor. This can be especially helpful for incoming freshmen. Even new graduate students who are considering upgrading their skills can benefit from someone who can offer a quick lay-of-the-land introduction.
Other engagement opportunities include outreach from your admissions office and, when it comes to attracting former students to return, your alumni association.
Any school can do it, but especially if you are a career-oriented organization, consider looping in professional associations for live events and online touchpoints alike. Everyone likes to feel as if they can network while learning the skills that will one day help them enter or further their careers.
Step #4: On-board – what happens when a student (or parent) commits to the institution?
Once they've made the decision to become part of your student body, remember to keep the conversation alive. A warm welcome and ongoing follow-up are essential parts of the student journey.
Think of it like this. Just as you would nurture a lead for any other business venture, your newly enrolled students need to know you're there for them—long term.
Continue engaging them through social media, newsletters, and outreach. Whether it's through your enrollment counselors or the advisors in the programs they are entering, find ways to keep students informed on important dates and events, involved in activities, and otherwise engaged and up to date.
Step #5: Activate – how do you create deeper engagement with students (and parents)?
Student engagement shouldn't end with the toss of a cap. Find ways to create lifelong relationships that turn your students into school ambassadors—for life.
That could look like them coming back to update their own skills. Even if your school doesn't offer associate, bachelor and graduate degrees, chances are your students have opportunities to return to upgrade their skills with a new certificate, an updated license or just to stay current in their field.
Step #6: Retain/Refer – how can you continue to retain students through their education and encourage them to refer other students (and parents)?
Lifelong engagement is also the glue that keeps students enrolled throughout their program rather than transferring elsewhere before graduation.
And it's what inspires students, graduates and their parents to recommend your educational institution and programs to family, friends, and colleagues. The goodwill which students who have completed your programs can generate for your school, whether by word of mouth or charitable donations, provides a much-needed boost for school recruiters, especially those who are up against strong competition.
Finally, your alumni association isn't just for alumni. Leverage their brand loyalty to help you welcome incoming classes. Let your prospective students see how your graduates are doing. Giving them a peek into possibilities for their future can make their dream seem more real and obtainable, and therefore help them make the decision to enroll.
Alumni associations are also traditionally involved with giving campaigns and promoting team spirit for your sports teams, if you have them. Engaged graduates who have become lifelong friends of your organization are extremely valuable and effective as brand ambassadors.
In addition to the alumni association, consider tapping highly visible instructors and students. Give them opportunities to bear the standard of your school at recruitment events, in their dealings with community organizations and wherever they are, whether on or off campus.
Step back to measure what's working—and what could be working better
Successful marketing strategy has benchmarks built in, meaning you know what you need to measure before you launch your plan. Among the important key performance indicators (KPIs) for schools are your closing rate, brand awareness, how many leads and their quality, student engagement, ongoing education, referrals and more.
By tracking and measuring each you can focus your best efforts on those areas which need a few tweaks—or overhaul them if needed, as the case may be.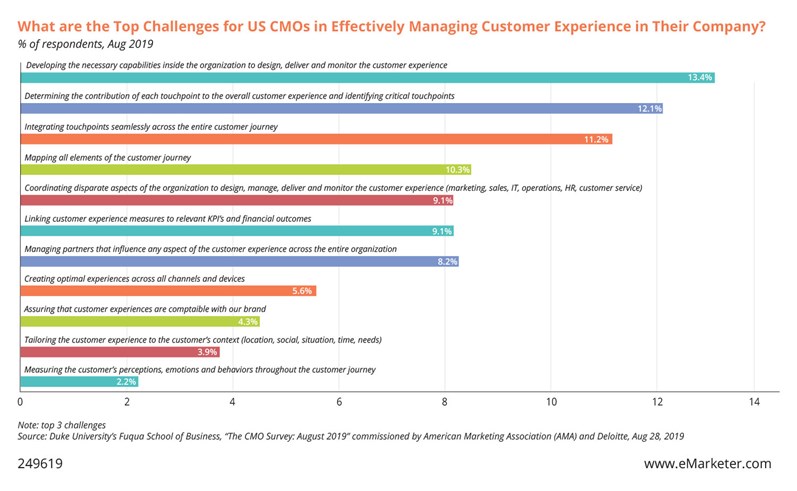 Need fresh thinking? Help is a few keystrokes away.