Sandra Torre Named Among 2023 Phoenix Business Journal's Outstanding Women in Business
February 9, 2023
LAVIDGE Executive Vice President/Chief Financial Officer

honored for excellence
PHOENIX – (Feb. 9, 2023) – LAVIDGE is proud to announce that Sandra Torre is among 26 honorees selected from a field of nearly 200 candidates for the Phoenix Business Journal's 2023 Outstanding Women in Business.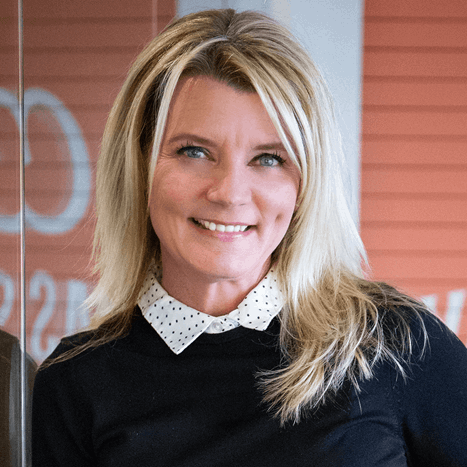 Sponsored by Arizona Bank and Trust, this is the 22nd consecutive year the Phoenix Business Journal has honored the region's most outstanding women based on community leadership, professional accomplishments, and personal achievements.
"We are delighted and proud that our community now knows what our LAVIDGE team has known for the past 20 years—Sandra is an exceptional businesswoman and has applied her best thinking and passion for LAVIDGE's benefit," said LAVIDGE Executive Vice President and Chief Operations Officer Alicia Wadas. "We respect and rely on her keen insights and financial knowledge."
Torre, who holds a Bachelor of Science degree in accounting, is a Certified Public Accountant (CPA) and a Certified Global Management Accountant (CGMA), is chief financial officer (CFO) and executive vice president at LAVIDGE, an advertising, digital and public relations agency, ranked No. 1 among advertising agencies in Phoenix, AZ, since 2011.
"I am deeply honored to be part of this esteemed group of outstanding women in business," Torre said. "It is a privilege to stand among such a talented and driven group of women who have made a such a positive impact in their workplace and communities."
Torre's successful nomination noted that she has served on the board of directors for the Arizona Society of CPAs, is a member of the American Institute of Certified Public Accountants (AICPA) and the National Center for Employee Ownership (NCEO).
With more than two decades of experience, 20 of which have been with LAVIDGE, Torre has also worked in accounting and finance for industries including health care, legal, and technology/communications.
Torre's passion for her career is evident in that she takes joy in the numbers and what others may view as an impenetrable maze. Playing an integral role in LAVIDGE's success, she has shown true leadership and initiative setting financial standards practices and goals for the entire agency. She educates employees about company financial performance and its role in the agency's success. Torre also handles all financial strategies, analysis and planning, and serves as lead advisor through acquisitions and mergers.
Notably, Torre's leadership has created a stable financial foundation in an otherwise volatile industry. In a business where layoffs can be the norm, transparent financials and an environment where everybody participates has often insulated the agency from those realities.
Torre's positive influence on the Phoenix-based ad agency doesn't end there.
"Sandra's leadership extends past her CFO title and is a vital part of our agency's success," said President and CEO Bill Lavidge.
For example, In 2019, Torre co-founded IMPACT, an employee volunteer program serving children, the needy, and animals. By coordinating thousands of community service hours to host 45+ charity events for 30 organizations, IMPACT earned an "Outstanding Community Impact" Award in 2020 from AZ Big Media and recognition from the Phoenix Business Journal for Corporate Volunteerism at its 2021 Corporate Philanthropy Award Ceremony.
Honorees will accept their awards in person from 5 to 7:30 p.m. March 21 at Desert Botanical Garden, 1202 N. Galvin Pkwy, Phoenix, AZ 85008. In addition, each will be profiled in a special section to be published on March 24 by the Phoenix Business Journal. Tickets and the complete list of 2023 winners are available online.
Need fresh thinking? Help is a few keystrokes away.