LAVIDGE Video Goes Viral with ASU Coach Herm Edwards' Message of Hope
May 11, 2020
PHOENIX (May 11, 2020) - "We've gotta sell hope."
That's the message beloved Arizona State University Head Football Coach Herm Edwards has been delivering to audiences both online and in person since early April.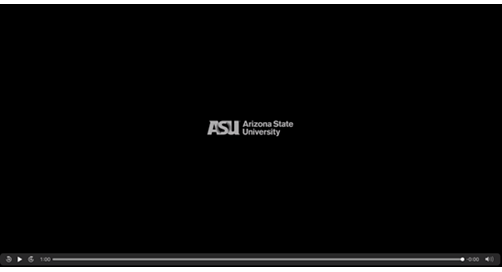 Today, all prospective students, alumni, students, faculty and staff will get the chance to hear the same message, thanks to a 1-minute video being emailed widely by the Tempe-based university. 
Edwards was among the first to share the video on Twitter. ASU Football retweeted it, in addition to distributing the video on all Sun Devil athletic and ASU social sites. Already, the video has gone viral, reaching more than 20,000 views on Twitter and has been retweeted more than 200 times.
By days' end, the video could have amplified the coach's message of hope in trying times to reach tens of thousands of more viewers.
It's all thanks to Bill Lavidge, who heard the coach speak. He was so moved by the coach's message that he requested permission for his Phoenix-based advertising agency to turn it into a professionally produced public service announcement for ASU, a long-time agency client.
Dan Dillon, Chief Executive Officer, ASU Enterprise Partners, readily agreed.
LAVIDGE's Chief Creative Officer, Bob Case, quickly turned Coach Edwards' speech into a text-based animation and set it all to music resulting in a poignant 1-minute video sharing the message of hope. 
Need fresh thinking? Help is a few keystrokes away.