LAVIDGE Nets 7 agency and 1 Individual award in the 2022 Phoenix Ad Club ADDYs
March 14, 2022
PHOENIX - (March 14, 2022) - LAVIDGE brought home seven awards for work produced across the agency and one of the most prestigious specialty awards in the 2022 Phoenix Ad Club ADDYs presented on Thursday at the historic Orpheum Theater in Phoenix.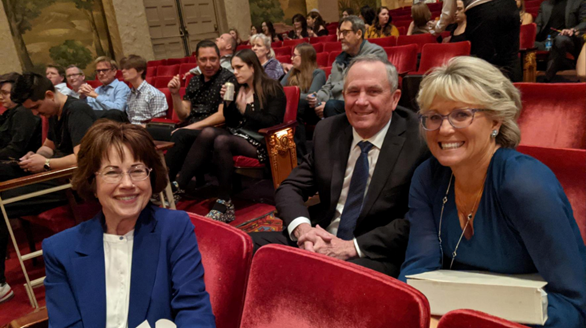 The Phoenix Ad Club, part of the American Advertising Federation, was established in 1937. It provides networking, professional development and recognition programs for members of the local advertising industry.
Top agency honors went to Betsey Griffin Jones, who was named this year's AAF recipient of the Phyllis Ehlinger Women of Excellence Award, which recognizes female business owners or executives who have demonstrated success within their industry along with a dedication to philanthropy and mentoring. 
Here are the official results of projects submitted on behalf of the agency overall:
Silver- Elements of Advertising, Animation, Special Effects or Motion Graphics, Bonneville Insider Access, Strong Opinions
Silver - Elements of Advertising, Animation, Special Effects or Motion Graphics, West-MEC Find Your More
Silver - Public Service TV, Arizona Department of Education Ready for School AZ-Spanish
Bronze - Online/Interactive B2B Website, LAVIDGE Website
Bronze - Cross Platform Integrated Advertising Campaign, APS Here to Help
Bronze - Film, Video, and Sound Internet Commercial, West-MEC Find Your More
Bronze - Corporate Social Responsibility OOH and Ambient Integrated Media Campaign, ASU Operation Vaccination
Need fresh thinking? Help is a few keystrokes away.