TV and Direct Mail Flex Their Muscles
Which media is best for advertising retail services?
---
This article is a brief abstract of our exclusive study that takes the guesswork
out of retail services advertising and marketing.
---
Every day, the typical city dweller is exposed to 5,000 advertisements and brand exposures. From televisions to the mailbox, we view more marketing messages than ever before. Smartphones, radio, social media and more compete for our attention.
There are so many media choices that businesses are often challenged with deciding among them. Does a billboard make sense? How about a large poster on the side of a bus? For the many retail services businesses that often reside in neighborhood strip malls, it can sometimes be difficult to make reasoned media-buying decisions.
Wouldn't it be great to know what ad messages consumers prefer and the media they favor for retail services messages? Wonder no longer. LAVIDGE and Mosaic Multicultural recently fielded a comprehensive consumer survey of consumers throughout the Southwest. Here's a brief media insight from the resulting report.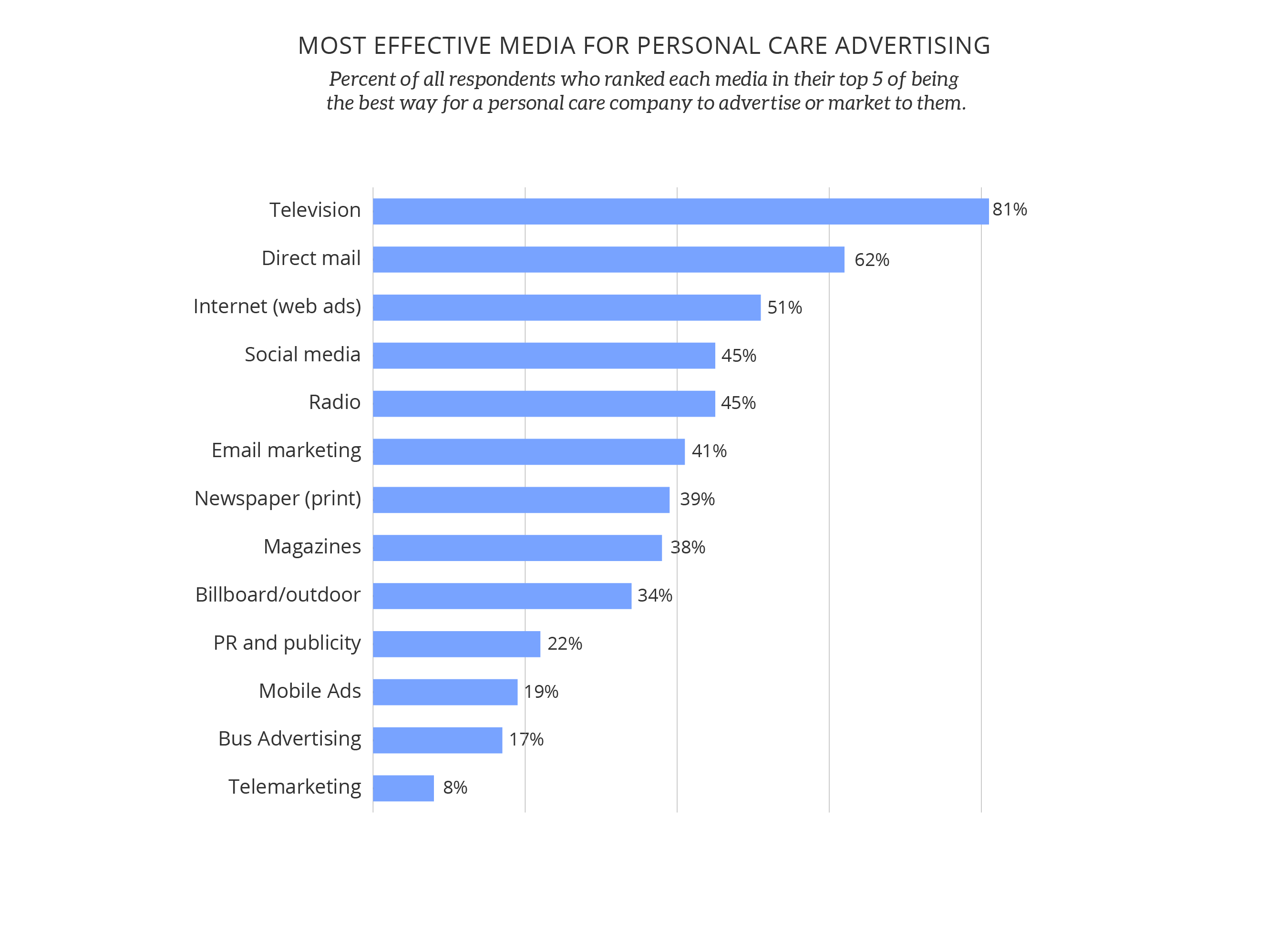 Television and direct mail rule retail services 
When rumors of his own death reached Mark Twain, he famously wrote that the report of his death was an exaggeration. The often-declared demise of television is hyperbole, as well.
Without equivocation, survey respondents selected TV as the best franchise marketing strategy for a retail services company or its advertising agency to reach out to them. This isn't just a preference; it's a mandate. More than 80% chose television in their top five preferred media, more than 20% ahead of the next most popular media. But we knew that already. Nielsen says:
" TV is still the preferred choice for overall viewing, and the most heavily consumed platform among adults of all ages. TV continues to play a role in shaping our experiences of live historical events, as consumers continue to watch television as they watch history unfold. Live+DVR/time-shifted TV viewing accounts for 47% of the total average audience among adults 18+. Millennials ages 18–34 use TV-connected devices over six hours per week, while adults 18–49 spend over 14 hours each week on their smartphones."
Television is so ubiquitous that it would have been a shocker if it hadn't led the pack. But direct mail finishing second is impressive. At 62%, direct mail seems poised for a resurgence. That makes sense for service-oriented retail companies that rely upon repeat business, loyalty programs, special offers and coupons. The Data & Marketing Association reports that direct mail frequently outperforms digital channels, with a house-list response rate of 3.7% and 1% for a prospect list.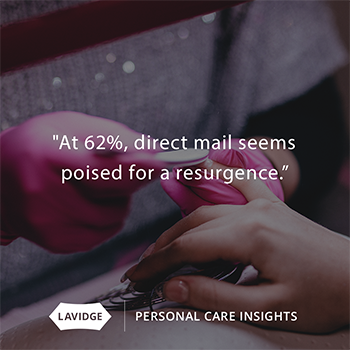 The Money Mailer and Valpak envelopes that arrive in our home mailbox are packed with coupons from retail services businesses, including recent promotions for franchise brands such as Nutrisystem, SportClips, Sculptitude, Celebrity Tanning and Proactiv. The online and app versions also offer printable coupons from Fantastic Sams, Supercuts, Hand & Stone and dozens more.
Internet advertising that appears on home computers is the third most favored media (51%). This contrasts with the few people (19%) who expressed a preference for mobile advertising.
Finally, here's another reason to feel sorry for phone sales workers who suffer repeated hang-ups—respondents ranked telemarketing as an advertising strategy dead last at a miniscule 8%.
 In their own words:
Survey responders said...
"Something that arrives in the mail usually provides more information than a short TV or radio spot."

"I see ads on TV more than any other type of advertising. Repetition is the best memory trick."

"I look at everything that comes in the mail."

"I spend at least 12 hours a week in my car traveling to different areas, so I listen to a lot of radio."
Southwest Retail Services Marketing Report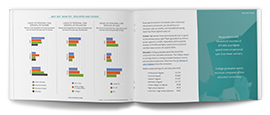 This article is a brief abstract of our exclusive and authoritative study that takes the guesswork out of health, beauty and grooming retail services advertising and marketing. Rather than speculating about what will drive consumers to action, we've asked them.
Need fresh thinking? Help is a few keystrokes away.