Retail Services Franchise Frenzy
Solving your multi-location website problems
Your retail service franchise owners have gone rogue.
It didn't happen overnight, and you might be responsible. In the early days of building your retail services es company as a franchise, you encouraged your franchisees to take responsibility for their own marketing and promotion. So, local business owners across the country built their own websites, pushed location-specific campaigns, and worked hard to improve their SEO rankings for their online real estate.
That worked fine for a while, but now you're suffering. Customers are confused. Search engines are equally baffled by the strange duplication of content and domains. Your retail service franchises are effectively competing with each other and often violate important brand standards without even consulting you. What should you do?
Take control
The first step to regain control of your company's interactive footprint is to assert your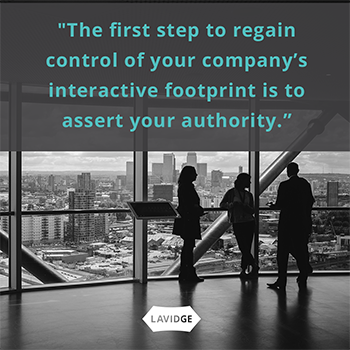 branding authority. Your franchise agreements likely give you the necessary permission already to oversee marketing and branding. It's your company, after all, and its success depends on how easily consumers can find your stores, how well your business ranks for key search terms, and how professional your franchise business appears overall online.
Once you're committed to creating order from chaos, the most important thing you can do is adopt a new website architecture that includes a multi-location microsite platform. This is as good as it gets for businesses that have many locations. Its defining characteristic is a single website that easily permits organized customization for every store. If your goal is to drive foot traffic to your locations, you've found the solution.
At its heart, a multi-location microsite platform ensures that you maintain and deploy only one website for consumers. While it's controlled by your headquarters, or a marketing agency on your behalf, each location has its own dedicated microsite where store-specific content and promotions can be featured.
Benefits
The key to search engine ranking is popularity. A single company-wide website that attracts a million visitors is far better than 100 disparate websites each attracting 10,000 visitors. This search engine optimization strategy permits individual stores to benefit from the corporate website's popularity.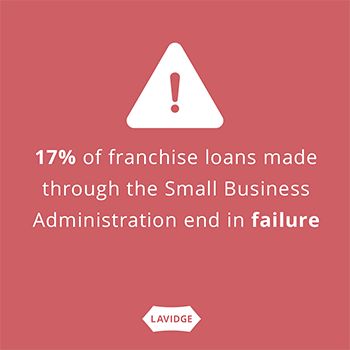 Allowing each location to create and host their own website creates significant confusion for customers and search engines. How can a retail services client or consumer tell which websites are sanctioned or independent small businesses? And if consumers have trouble with that, imagine how search engines will handle the challenge. A single website limits brand dilution and ensures that Google and Bing don't penalize your company for duplicate language.
Even better, sophisticated multi-location platforms use a search engine optimization (SEO) strategy that works both nationally (for generic terms) and locally (for location searches). This is truly the best of both worlds.
And rather than each franchise location handling its own employee recruiting, career opportunities are listed on the main website, as well as the respective location or regional microsite. The available positions can be searched by state, department, keyword and date posted. RSS feeds ensure that jobs are also posted to employment directories such as Indeed, Monster and CareerBuilder. It's a better experience for everyone.
How it works
As always, customers come first. A multi-location microsite platform gives consumers what they want. When they find your website, Geo-IP technology automatically shows them information about the closest location, presenting all the data that people require: address, phone number, hours of operation and more.
This isn't a "big brother" solution; individual franchise owners still have significant control over what's featured on their microsite. Owners are provided with administrative credentials allowing them to change almost everything on their page. They can update local information, add pages, start a blog, manage SEO-related metatags, and add tracking codes for campaign management.
All changes are routed to your company's headquarters where they can quickly be reviewed, modified and approved. This ensures that your company is speaking with one voice, that all brand guidelines are followed, and that there aren't any spelling errors. It's an excellent feature that affords both uniformity and store-specific personality to your business model.
Stop struggling
If you're tired of herding cats, you've found the solution. A multi-location microsite platform will make everyone happy—franchisees, customers and search engines.
Need help?
LAVIDGE, an Arizona franchise technology firm, can help you solve your retail service franchise's multi-location website issues.
To learn more, give us a call at 480.998.2600 or send email to [email protected].
5 pitfalls avoided by having a single website 
Avoid phishing scams. Anyone can purchase a domain name and create a site that includes the brand name. Phishing scams often use this tactic to collect personal information from consumers. Maintaining one website prevents consumers and website browsers from incorrectly identifying a site as a phishing culprit.

Avoid duplicate content issues that damage link popularity. Duplicate content on separate websites are specifically targeted by Google for de-listing from the search engines.

Avoid competition for rankings. Multiple websites create confusion for consumers and search engines that must decide which of the hundreds of websites is more relevant.

Avoid link farms, web rings and site networks. Links to and from many local disconnected websites can be interpreted by search engines as link farms and, therefore, impose heavy ranking penalties.

Avoid quality issues. The quality of a site counts, including visual design, technical foundation, proper HTML and accurate content.
Southwest Retail Services Marketing Report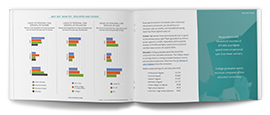 This article is a brief abstract of our exclusive and authoritative study that takes the guesswork out of health, beauty and grooming retail services advertising and marketing. Rather than speculating about what will drive consumers to action, we've asked them.
Need fresh thinking? Help is a few keystrokes away.