Keep the Customer Satisfied
Using customer data to personalize programmatic advertising
Programmatic advertising hasn't been with us for long, but it's already ubiquitous. The first digital ads appeared on Yahoo and ESPN in 1994, and Google launched AdWords in 2000. Since then, with the advent of ad exchanges and real-time bidding, strategic automated digital advertising has become the fastest growing segment of advertising. This year, programmatic will account for 78% of all digital display ads, with spending exceeding $31.8 billion.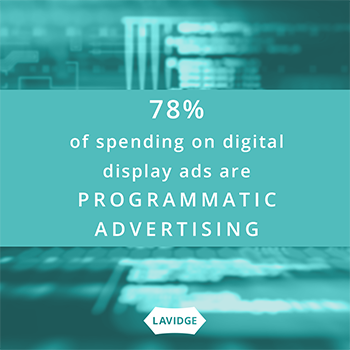 What's there not to like? Programmatic advertising offers the holy grail of marketing strategy long sought by marketers. For retail service companies, from salons to spas, programmatic delivers a unique message to a specific person or audience based on data. A person's digital footprint reveals what they're interested in and the channels they consume on desktop computers or mobile devices. Programmatic advertising not only can deliver messages to people based on their browsing history, but it can also find where consumers are located by using Geo-IP targeting.
The appeal of programmatic advertising is clear. If you're opening a new massage center, you can place digital ads in front of potential customers who have been searching for massage services and who live in your service area. You're talking directly to people who have already exhibited an interest in your retail services. Your ads are extremely targeted, with little waste.
Have you been paying attention?
In case you haven't been paying attention, the rise of programmatic advertising coincides with digital innovation and our use of computers and smartphones. Smartphones are the preferred device of 55% of U.S. internet users, followed by desktop computers (14%), laptop (12%) and tablet (8%).* Our society is increasingly connected and mobile-centric.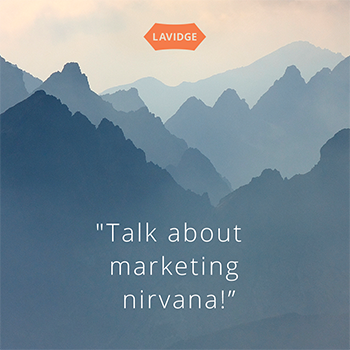 As people browse websites, they leave bread crumbs that identify where they've been, what they're looking for and where they are. Programmatic advertising locates these consumers and, presto, shows them ads specifically targeted to them. It's an amazing capability. Many consumers respond well to these personalized ads, while others try to suppress them by using ad blocking tools. According to eMarketer, about a quarter of U.S. internet users used ad blockers in 2016, and that will rise to 30% by the end of this year.
The newest take on programmatic advertising sounds like a no-brainer: Use company-owned CRM data that can distinguish existing customers from potential ones. This enables retail services businesses or franchisees to deliver "choose our company" ads to potential customers and different "stay with us" messages to keep current customers loyal.
Programmatic has been used almost exclusively to identify and communicate with potential customers. But its use to communicate with known customers via CRM data has been scant. Until now. Imagine showing messages to customers based on their buying or membership history. Talk about marketing nirvana! 
What are you waiting for?
The risks of not using CRM data in programmatic advertising are significant. Imagine how you would feel if you saw a digital ad from your phone provider that offered new customers a less-expensive rate than you're currently paying. Consider how annoyed you would be by seeing offers you've already purchased. A negative digital experience could impact customer expectations.
Per some estimates, approximately 25% of non-CRM programmatic advertising talks to a company's existing customers. This preaching to the choir can result in missed opportunities and it can upset existing customers who might feel betrayed at continuing to see overt sales messages.
Programmatic CRM allows you identify and communicate directly with your customers, so you can show them messages designed to keep them coming back, upselling additional services and promoting special events. Your retail service digital marketing ads can be location-specific and can offer coupons for a quick bump in traffic and sales.
Consider programmatic CRM as another way to stay in front of your customers in an informative and helpful way, perhaps offering a softer sales approach because they've already purchased retail services from you. You can use email to reach customers as well, and you should; nowadays, that's considered foundational marketing. But more and more, marketing emails are being identified as spam or, even worse, some consumers are choosing not to open them at all. Programmatic CRM provides a layering tactic to reach your customers with a personalized experience. If they don't see your message via email, they'll see it on their computers or smartphones.
Top of mind
The benefits of using data to drive programmatic CRM advertising go beyond transactional matters. Consumers who see ads that seem tailored just for them are likely to view the company positively. This "halo effect" is a natural result of the continuing dialogue between company and customer. The ads can keep the business top of mind. It can also help improve the company's Net Promoter Score, which reflects the likelihood that a consumer will refer a potential customer to partake of your products and services.
Like other online marketing tactics, the power of CRM programmatic advertising rests with its ability to affect customer retention. In that regard, it's a loyalty program designed to keep customers buying and increasing their lifetime value to the company.
Need help?
Not sure where to start? You're not alone. LAVIDGE experts in programmatic advertising can help you keep retail service customers satisfied by reaching a more highly targeted audience. Our digital marketing agency for small business is experienced in helping retailer service providers attract the audience they want and need.
To learn more, give our Arizona retail service digital marketing agency a call at 480.998.2600 or send email to [email protected].
Instant knowledge
If you're confused by the jargon surrounding programmatic advertising, worry no longer. We're here to help with some helpful definitions, courtesy of Hubspot.
A/B Testing: Automation of testing of different versions of an advertisement to determine the highest performing ads and to remove ineffective versions.

Attribution: Using automated methods to understand which combination of marketing contact points are contributing to a goal and using this information to optimize the campaign and reallocate budget.

First-Party Data: Data gathered by website owners about their visitors' behaviors.

Interstitial Ad: Also called transition ads or splash pages, these ads appear between two content pages.

Long-Tail Inventory: Inventory with a small number of impressions because of the niche audience.

Private Exchange: Where publishers can control what advertisers buy their inventory and prevent the reselling of their impressions.

Real-Time Bidding: The buying and selling of impressions through ad exchanges and platforms. Price is determined by immediate demand.

White List: A directory of websites where an advertiser is willing to serve its ads.
(Source:*: "Devices & Demographics 2017," Fluent, eMarketer)
Southwest Retail Services Marketing Report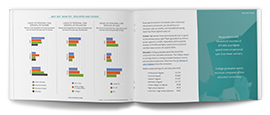 This article is a brief abstract of our exclusive and authoritative study that takes the guesswork out of health, beauty and grooming retail services advertising and marketing. Rather than speculating about what will drive consumers to action, we've asked them.
Need fresh thinking? Help is a few keystrokes away.