Larger Businesses Covet Agility
Find ways to remain nimble at scale
---
---
Before we can market technology to B2B buyers—before marketing anything, really—it's crucial to understand purchasing behavior. So, prior to creating an advertising or public relations campaign for B2B tech audiences, we must discover buying preferences. That's exactly what we've done.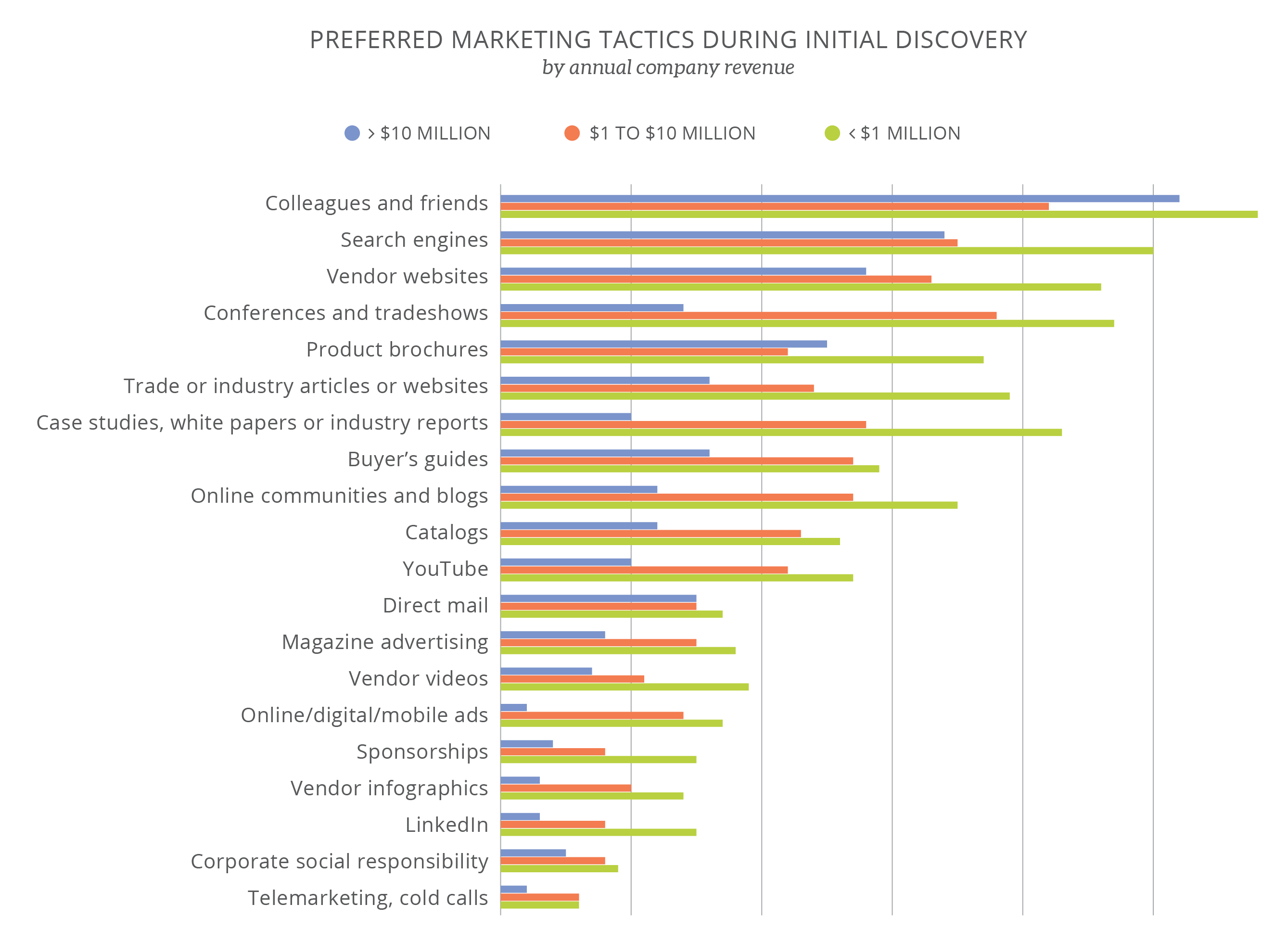 It makes sense. Once you've gone through growing pains, you're more likely to understand the importance of being ready to scale up, again and again. Memories of trying to patch together a legacy system and a newer one can be the source of nightmares, insomnia—or both.

So, it's logical that in addition to reliability and ease of use, technology buyers at larger organizations prefer claims about integration and scalability over their smaller counterparts. Frankly, we understand.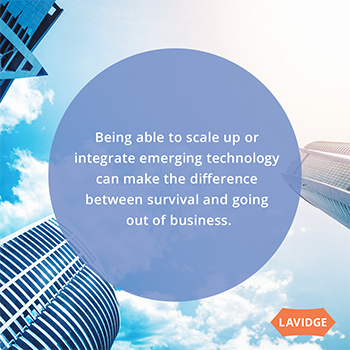 Our survey data bears this out with 61% of larger organizations reporting more than $10 million in annual revenue preferring claims about how business technology integrates easily. With a 27 percentage-point gap, only 33% of smaller businesses identified integration as a preference.
Startups are known for being nimble, but larger businesses can—and should—retain the ability to adapt quickly. In a disruptive market, being able to scale up or integrate emerging technology can make the difference between survival and going out of business.
Microsoft has created an entire division for these two purposes. Microsoft Enterprise Integration Services® caters to prospects—beginning with a downloadable e-book, "Enterprise Cloud Strategy" (2nd edition). It guides their clients to make decisions on scalable cloud services in hybrid, public and private cloud environments. The e-book also offers guidance on prioritizing app migration, working with stakeholders to make integration goes as seamlessly as possible, advice on security and compliance, and more.
Competitors Google® and Yahoo!® also offer cloud software and platforms scalable enough for larger businesses, with built-in features making them easy to integrate.
Adobe® is another software as a service (SaaS) provider with its subscription-based Creative Suite® and other products now available in the cloud. No longer do businesses need to update software as version upgrades roll out. The scalable technology seamlessly integrates updates as it evolves and can easily accommodate changes in the number of user accounts based on the fluctuating needs of customers.
Scalability ranked far lower for smaller businesses with an 8% preference compared to 35.8% preference among large businesses.
Every industry has its own version of key players. With a little due diligence, businesses can unlock a successful future by identifying the ones most beneficial to them.

2017 U.S. Technology Marketing Report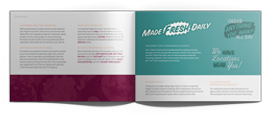 This article is a brief abstract of our exclusive study about business-to-business consumers and their preferences about advertising and marketing for technology-related products and services.
Need fresh thinking? Help is a few keystrokes away.