Education Seekers Want Affordability
'Tuition cost' and 'affordability' motivate students to consider enrolling in a school
---
---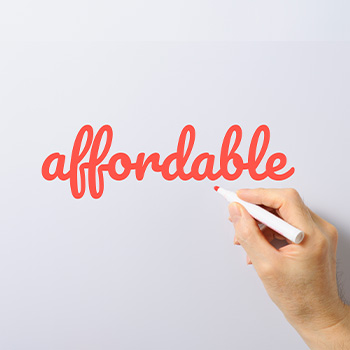 It's a fact. Sixty percent of prospective students will spend more than two weeks researching your school before deciding to enroll. It's imperative to know which marketing messages are most likely to influence them to choose your institution of learning.
We asked respondents who participated in our "LAVIDGE Education Marketing Research and Insights, Volume 1" study which words are most effective in motivating them to choose an institution or school. We learned that "affordable" is almost twice as motivational for education-seekers than any other option presented. Considering college tuition has increased more than 150% in the past decade, it's not completely surprising. So, in case you were tempted to focus on something sexier, such as your student athletics program, or something timely such as inclusivity, you might want to reconsider.
Here's the breakdown:
Affordable (72%)
Top-rated (42%)
Excellence (42%)
Personalized (38%)
Convenient (36%)
Innovative (31%)
Recommended (30%)
Diverse (28%)
Focused (28%)
Challenging (23%)
Prestigious (18%)
Well-known (18%)
Inspirational (17%)
Unique (14%)
Easy (13%)
Small (13%)
Inclusive (13%)
Popular (8%)
Exclusive (6%)
Large (6%)
New (4%)
What's more, affordability also ranked highest as motivational among those aged 55+ (81%), and those with some college or trade school education (81%).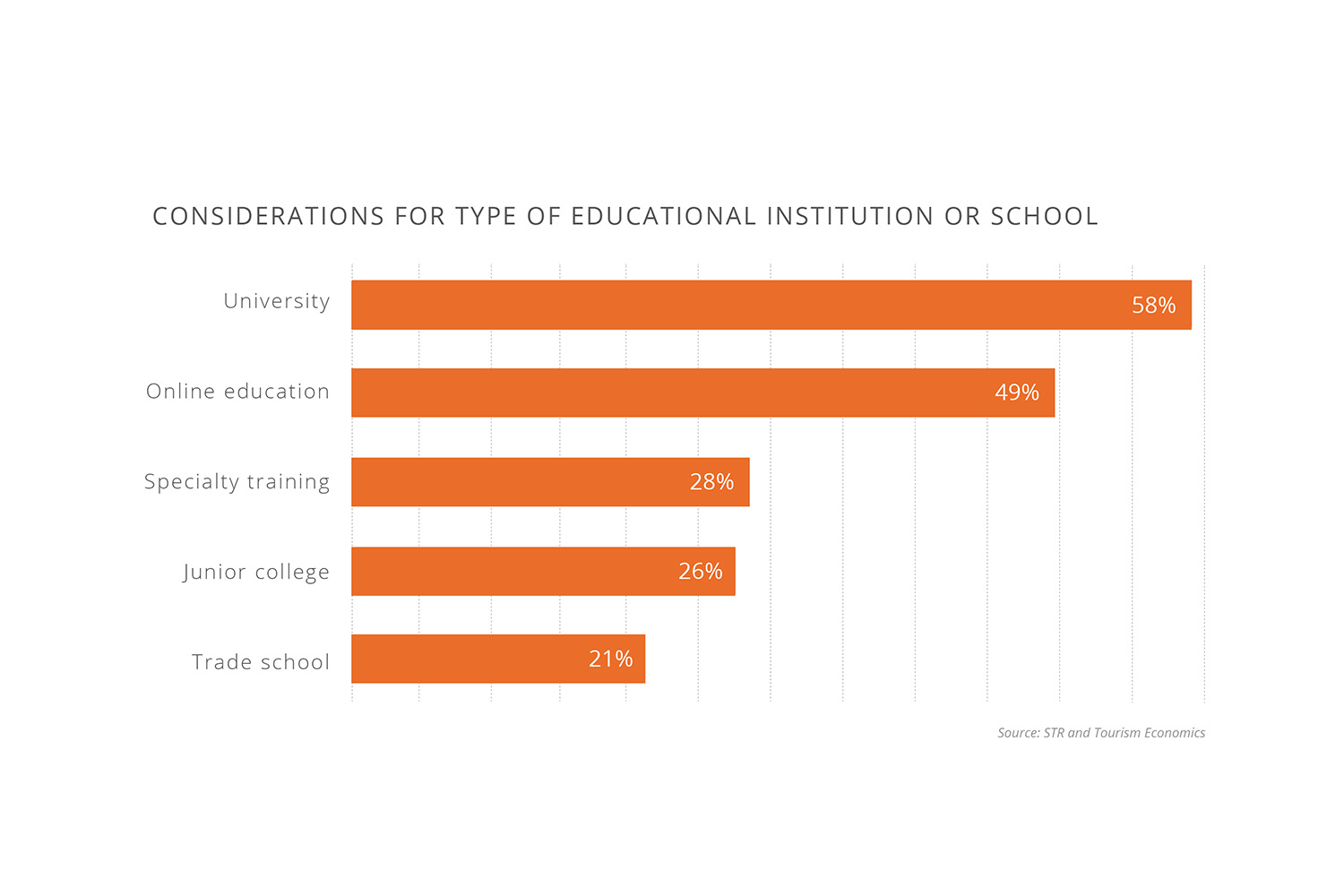 Education study reveals subgroup priorities
What's motivational overall isn't necessarily consistent across the board. Preferences among subgroups of potential enrollees emerged showing variances based on a number of demographic identifiers.
For example:
Those with college education rank innovation (37%) and excellence (46%) higher than their counterparts without a degree
Younger respondents (less than 35 years of age) rank the preference for large schools (13%) more motivating compared to other age groups
There's important, and then there's VERY important
What's the difference between marketing messages important enough to motivate a student to enroll and ones they consider very (or most) important?
Our education study reveals that when choosing an educational institution or school, cost always tops the list:
Tuition cost (75%)
Course of study (69%)
Curriculum (62%)
Accreditation (60%)
Location (54%)
Scholarship/grant programs (53%)
Faculty (38%)
Graduation rate (38%)
School ranking (26%)
School size (17%)
Extracurricular activities (13%)
Alumni (9%)
Athletics (9%)
Additionally, tuition cost consistently ranks high across employment, income, gender, age, education, and ethnicity.
Other top priorities include:
Course of study ranks high:
Amongst full-time workers (76%)
Those with incomes of $75k+/annually (80%)
Accreditation is also important to
Those with some college or college degree (70%)
Full-time workers (69%)
Non-Caucasians rank the following higher than Caucasians:
Faculty (50%)
Graduate rate (52%)
Athletics is more important to those:
Under 35 years of age (36%)
With high school education or less (39%)
Extracurricular activities are ranked similarly among those:
Under 35 years of age (43%)
High school educated or less (53%)
Extracurriculars also ranked higher among these two groups compared to others.
Need fresh thinking? Help is a few keystrokes away.