9 Public Relations Tips for Post-Secondary Education Institutions
How thought leadership, current events, can boost PR for your college, university, trade school or vocational training facility
If perception is reality, then managing your reputation with a strong public relations strategy  is among the most valuable promotional tactics your educational institution can deploy.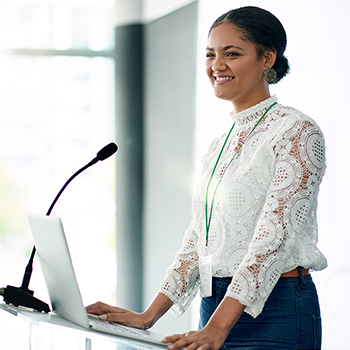 Whether your goal is to boost institutional advancement, support student enrollment or improve awareness in the communities you serve, public relations is a powerful tool for post-secondary educational programs and higher-education advocacy groups.
Indeed, from non-profit organizations to online high schools, partnering with a full-service ad agency with experienced public relations leaders and professionals is a smart way to earn positive vibes and visibility. Their primary role is to make your job as a marketer easier and your goals more attainable.  
It's critical that the agency can expertly handle the full spectrum of PR services needed by the school's marketing team. Let's look at the top nine most effective ways to utilize public relations within the education sector.
Demonstrate education industry thought leadership
Whether their titles are president, dean or CEO, established or new thought leaders can visibly join the national and local conversation by playing off headline news. You and your agency PR contact, if you have one, will identify what's trending, and then take inventory to determine whether your organization's voice should be included and who within your organization is most qualified to weigh in.
An experienced public relations firm will proactively connect your subject matter experts with journalists in need of insider insight for an upcoming piece, submit personality profiles to education industry publications and secure placement for relevant press announcements in local and/or national media.
What's more, your PR experts will seek opportunities for timely thought leader opinion pieces in key industry and general market publications where they will be seen by the audiences you desire. Your agency can help write, edit and ensure placement for these pieces.
Feature visiting speakers, professors
Schools frequently invite prominent speakers to address students, faculty or the general community. Whether you are hosting a leader of a company known for innovation, a best-selling author or celebrated journalist, a political dignitary such as a governor or head of state, a member of a controversial group, a top athlete, or even an educator from another institution, it's an opportunity for you to boast.
Think about it. The media routinely report on guest speakers at high profile schools. It is less often that we learn about equally important visitors to trade, tech or vocational schools. Which is exactly why it's a rich opportunity in this space, just waiting to be mined.
For Universal Technical Institute in Norwood, Mass., it made sense to issue a press release when they hosted Peter Elsworth, an auto writer for the Providence Journal newspaper, when he traveled from Providence, R.I., to address their graduating class of 2014. We couldn't find a more current public announcement, although there have surely been more recent speakers. Continuing to post press releases (or feature stories and blog posts) each time a noteworthy guest addresses students can provide search engine rich content that readers will also enjoy.
Hair Professionals Career College, on the other hand, dedicates an entire web page to celebrate multiple guest speakers who visit their three greater Chicago-area campuses each year. The information isn't event- or site-specific, but it does highlight two individuals. And because naming names means the career college can include names of industry professionals on its site, it strengthens the credibility of its programs.
Spotlight exceptional students, faculty
Shining a light on noteworthy students and faculty is an excellent way to subtly call attention to your school and its programs.
Consider the story of Laura Champion, who lived up to her family name by graduating at the top of her class (Harley Davidson, 2015) at the Phoenix, Ariz., location of Motorcycle Mechanics Institute (MMI-Phoenix).
The school published a profile on its website including a photo of Laura. It didn't hurt that Champion had also recently earned an award from her classmates for her leadership skills and for being an inspiration. Or that she was a single mom who'd successfully overcome many challenges. It's the sort of real-life tale that draws in readers. 
While the piece clearly celebrated Champion and her story, its evergreen enough that four years later MMI can still leverage it to attract future students. Because it includes a hyperlink back to parent-company UTI's homepage, and another to a lead-generation form for its Harley-Davidson program, it likely also contributes to search engine page rank. Because it includes a photo with a caption, the feature story also appears in image searches for the school.
Chances are, your campus is filled with students whose life experiences, school accomplishments or other aspects of their lives are just as worthy of a story pitch to media and featured blog post for your school website. Consider reaching out to faculty for suggestions.
Similarly, faculty members often have accomplishments your school can—and should—publicly share. It's good practice to periodically put out feelers to make sure modesty doesn't prevent those stories from reaching those who can keep things authentic while spinning them into an effective public relations piece.
Showcase outstanding alumni—both recent and historic
Everyone loves reading about the successful graduate who is putting what they learned to work. It can be inspiring and informative for students and their families when choosing a school with proven results, even if that "proof" is anecdotal in the form of selected feature stories.
We're also in love with a recent piece published in The Washington Post celebrating the reunion of nearly 300 former classmates who graduated 65 years ago from Armstrong Technical High School in Washington, D.C. The school's rich history includes its status as one of only five technical schools which welcomed blacks to enroll before segregation came into play in 1954. It's been open since 1902. It was created by Congress. And a handful of notable celebrities claim it as their alma mater.
What brings the piece to life, however, are the numerous quotes from members of the alumni association. People like to read about other people. Keep this in mind when pulling together source contact lists for media. Delivering a colorful and diverse pool of interview sources to journalists contributes to more fascinating feature stories that readers will be inclined to read—and share.
Another reason we like this example is that the story includes statistics about scholarship and other facts, and it has been appropriately placed in historical context.
What interesting stories do members of your alumni association have to share?
Tout campus programs and special events
As much as people love reading about each other, they also love stories featuring animals. Such was the case for one of our higher-education clients when Barrett, the Honors College at Arizona State University, introduced a student stress reduction program featuring manicures, massages, food and refreshments—and access to two therapy dogs and a cat.
News that a local university had brought such a program to life was as irresistible to reporters and editors as the Rest and Relax event was to students. After all, who couldn't relate to the comfort that comes from snuggling a furry friend (even if you just met) or chilling in a massage chair in between studying for final exams?
While this was not your typical college program piece, it was definitely a hit and resulted in numerous media pickups for ASU. Other schools across the country which have staged similar programs featuring therapy animals or puppy rooms have received significant media attention as well.
Announce new competencies, programs or site expansions
Newsworthy announcements can range from program launches such as Full Sail University's new content and distribution capabilities, thanks to a partnership with TV4Entertainment, to summing things up at the conclusion of successful runs, such as this year's retirement of ASU's Mars Exploration Rover.
Adding buildings which contribute to convenience, student experience or to support growing programs are also excellent fodder for grand opening press releases.
Which programs, in whatever stage they might be, are currently newsworthy at your campus?
Monitor competing educational institutions' share of media presence
The best way to stay ahead of the competition is to keep tabs on what's being written and said about them. Awareness of their communications efforts and media coverage, however, is only the first step. Things to consider include asking yourself:
Is a competitor promoting a program you also offer but haven't publicly called attention to in the media or other communication channels?
What are your competitors' thought leaders publishing or speaking about in the public eye? What value can you add by joining the public conversation?
Participate ethically in public discourse
That brings us to the next tactic, which involves remaining actively involved in healthy education industry public debate. Work with faculty and others to develop an open and authentic voice readers and journalists can trust.
As tempting as it might be to limit access to faculty members or otherwise control the story, over time, readers and members of the media will lose confidence in your ability to be truthful or transparent. University of New Hampshire learned this the hard way in 2016 when a press release distorted the circumstances of a sizable gift. What began as a feel-good piece led to investigations which placed the school in a less-than-positive light.
A little research and a lot of restraint could have prevented the missteps which led to a full-blown PR crisis.
Be ready to respond to any PR crisis
Perhaps reputation management or crisis management are the most obvious reasons a school might partner with a public relations specialist or PR firm. While it goes without saying that a good PR rep can help you clean up in the aftermath of a disastrous situation, it's important to prepare for such eventualities ahead of time.
The time to purchase a fire extinguisher, for example, is before the grease in your deep fryer ignites into flames. The same holds true for crisis management. It's important to plan ahead. Have a plan of attack before you need to implement it. Highlights include:
Who will you contact?
What should you release?
What sensitive information should you NOT release?
What public information MUST you release, to whom and on what timeline?
An experienced education industry PR professional can assist in creating a custom plan so when the time comes (think everything from Operation Varsity Blues to your local crossing guard who gives younger students high fives and all points in between) you'll be ready.
Maintain a nonpartisan school culture
A final word for thriving in today's highly politicized culture is to stay out of politics as much as possible. Keeping your school's culture and feel nonpartisan protects you from polarizing your audience and needlessly turning off those on either side of the aisle or political spectrum.
This doesn't mean politics have no place on campus. But offer equal time and don't play favorites.
Make sense? If not, a qualified professional with a public relations agency can help you navigate the nuances of how to express an opinion without it becoming a public mess.
Want to learn more?
LAVIDGE, a full-service marketing agency and education-focused Phoenix public relations firm, has worked with numerous schools and education advocacy agencies including Science Foundation Arizona, Primavera Online High School, Grand Canyon University, Expect More Arizona, All Saints, and Arizona Education Foundation. We've moved the needle for Arizona State University, ISSA Personal Trainer and Fitness Certifications, multiple community colleges and more. We can help you too.
To learn more, give us a call at 480.998.2600 or send email to [email protected].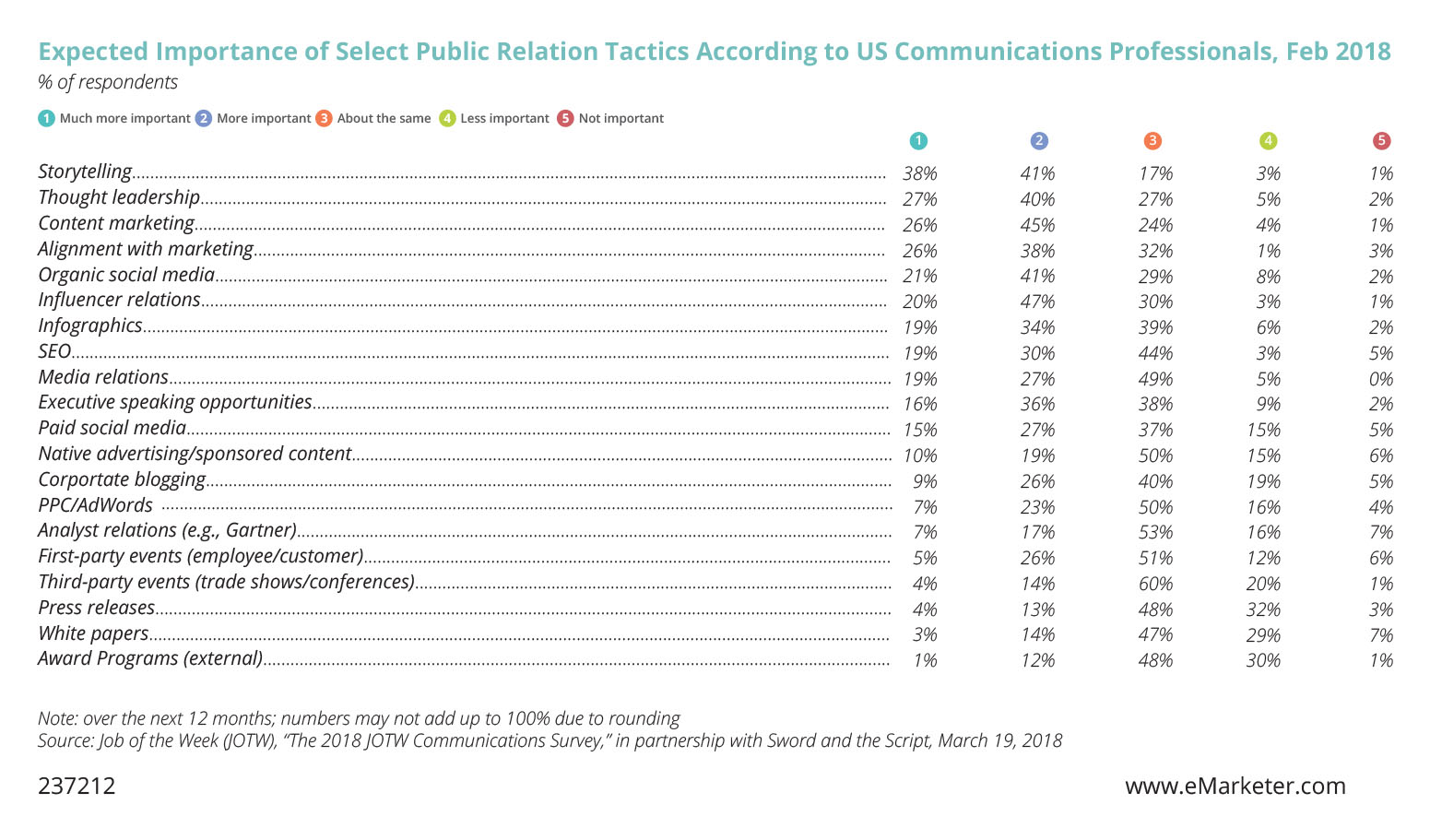 Need fresh thinking? Help is a few keystrokes away.