Changing Lives
Dental care is one of the most requested benefits by employees. We leveraged that insight to help Delta Dental of Arizona reach small business owner/managers. They don't have to offer dental insurance. But when they do, moral skyrockets. This campaign talks directly to owner/managers and reflects the positive lift in mood dental insurance offers.
The multi-touch campaign included digital, social, landing page, video testimonials, print and collateral.
Thanks, Boss. Integrated B2B Campaign.
This integrated campaign across multiple platforms talks directly to owners/managers and reflects this positive lift in mood. More than a feel-good campaign, the work highlights the business benefits of offering dental insurance.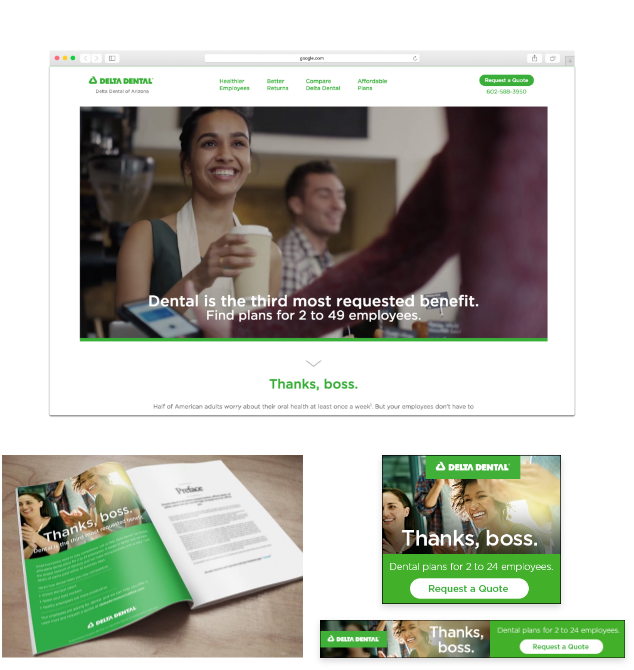 Need fresh thinking? Help is a few keystrokes away.