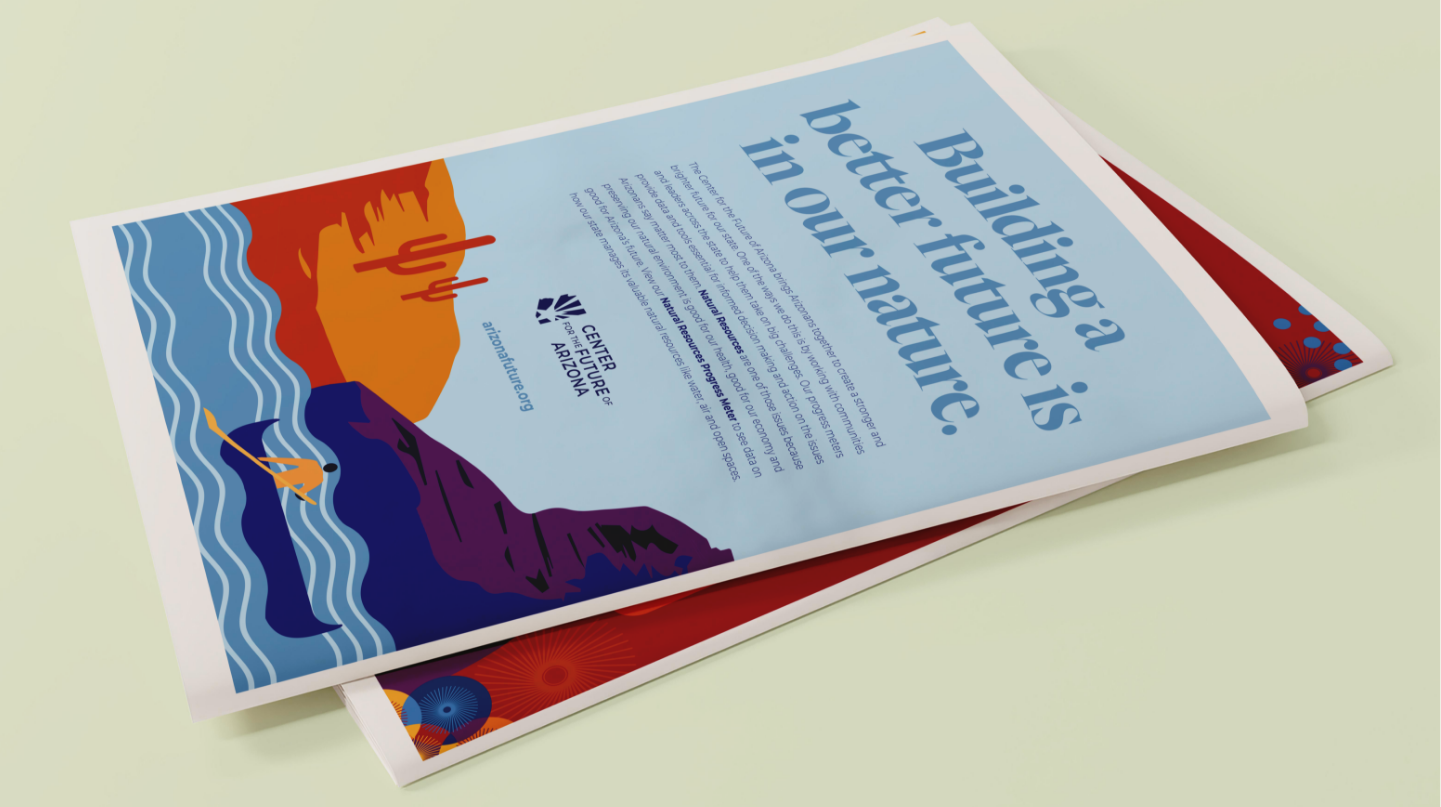 Stronger Brighter AZ
Since 1992 CFA has worked to create a better future for Arizona. In 2020, we helped introduce their work to the world. We created a print campaign that highlighted Arizona's progress and showcased their goals for a better future.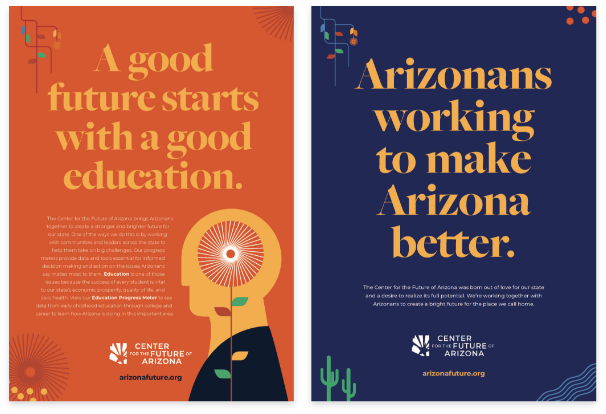 The Arizona We Want
CFA's work is directly influenced by the voice of the people. We built this website to bring those voices to the forefront, creating a site where CFA could share research, display progress, introduce programs, and engage with the community.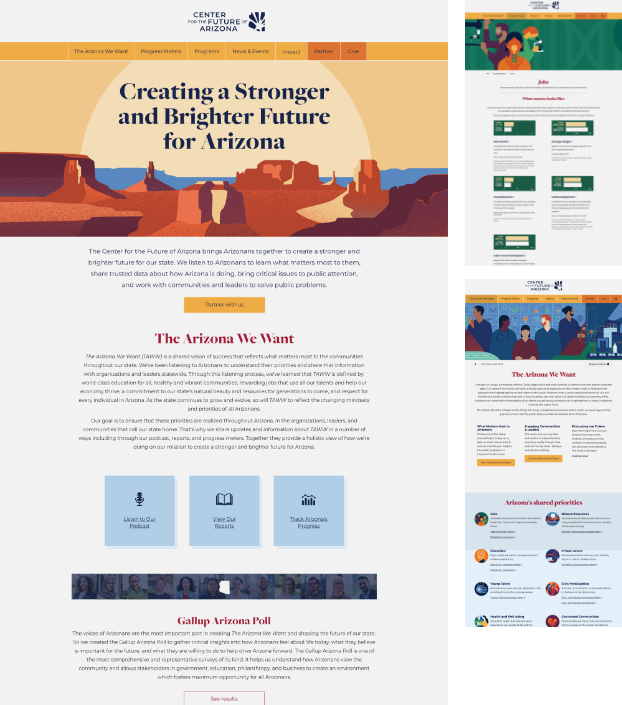 Need fresh thinking? Help is a few keystrokes away.