Here to help.
Consistency in look and messaging reinforce that APS is here to help all year long.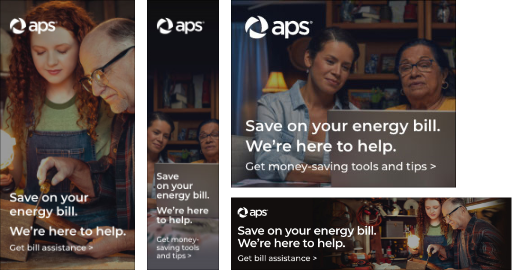 Imagine a world with 100% clean energy. We are.
Strong, forward-looking creative positions APS as a partner, and leader, in the state's commitment to clean energy.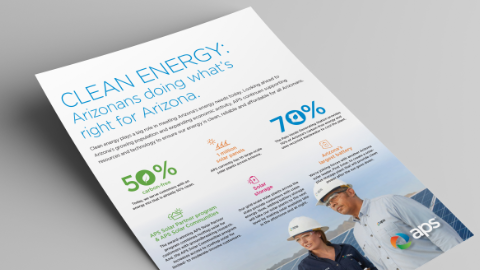 Bringing a warm touch to everyday energy communications.
Through social, email, bill inserts, radio and other mediums, we help APS deliver important messages with a friendly tone.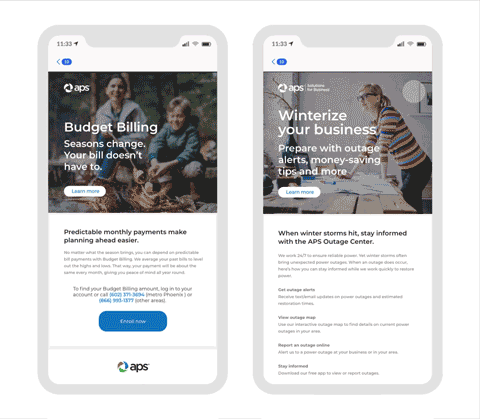 Need fresh thinking? Help is a few keystrokes away.