Paramount Pool & Spa Systems Names LAVIDGE Digital Agency
September 27, 2019
PHOENIX (Sept. 26, 2019) – Paramount Pool & Spa Systems, a Hayward company, and a leader of pool and spa related products and in-floor pool cleaning technology, has named LAVIDGE its digital marketing agency of record.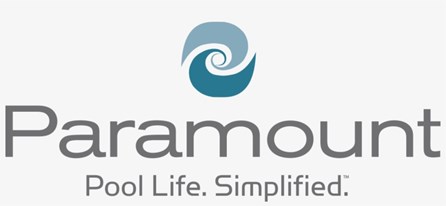 Celebrating 55 years, Paramount Pool & Spa Systems has become one of the world's leading in-floor pool cleaning system companies for minimizing maintenance and sustaining a clean, swim-ready and eco-friendly pool.
Paramount is also an international distributor of pool related products for water sanitization, debris removal, and spa and lighting features. The company remains at the forefront of the industry, always seeking and developing new and innovative pool and spa products.
LAVIDGE will provide a progressive web application to support Paramount's "Passport to Paradise" sales incentive program, which is a key component of the company's overall marketing strategy.
"We have a great partner in LAVIDGE," said Buzz Ghiz, president of Paramount Pool & Spa Systems. "We're impressed with their quality of work and the relationships we've already built with their team. The specialized incentive program is one that we've been looking to automate for some time."
The LAVIDGE digital team will focus on an application that includes an email management platform and will have the ability to maintain contact with customers.
"We are excited and thankful to be working with Buzz and everyone involved at Paramount Pool & Spa," said Dave Nobs, managing director of business development for LAVIDGE. "The Paramount team has been great to work with and we're looking forward to a long and fruitful partnership."
LAVIDGE adds Paramount Pool & Spa to a growing list of new accounts that include the Arizona Board of Regents, Arizona Society of Certified Public Accountants, Davis Miles McGuire Gardner, Express Flooring, Goettl Air Conditioning & Plumbing, Outlier, and SimonMed, among others.  
About LAVIDGE
Meet LAVIDGE, an employee-owned ad agency specializing in discovering and communicating insights which engage, motivate and inspire. From building brand awareness to driving revenue, from positioning thought leaders to enhancing perceptions, it's why we do what we do. Our unified marketing approach encompasses advertising, public relations, and digital marketing. And we've been doing it successfully since 1982 for clients in healthcare, real estate, education, hospitality, technology, sports marketing, retail services, food service, and government. Intrigued? Visit us at LAVIDGE.com and get social with us on Facebook, Twitter, Instagram, and LinkedIn.

About Hayward Industries Inc.
Hayward Industries, Inc. is a leading global manufacturer of both residential and commercial pool and spa equipment, as well as industrial flow control products which are built on safety and reliability. Headquartered in Elizabeth, NJ, Hayward designs, manufactures, and markets a full line of innovative, energy-efficient pool and spa equipment, with brands including AquaVac®, AquaRite®, ColorLogic®, Navigator®, OmniLogic®, OmniHub™, TriStar®, Super Pump®, TurboCell®, pHin™,  CAT Controllers®, HCP Pumps and Saline C®Series.
Hayward products are sold worldwide. For more information contact Hayward at (908) 351-5400 or visit Hayward.com.
Need fresh thinking? Help is a few keystrokes away.