LAVIDGE is Honored to be Among Arizona's Most Admired Companies of 2022
September 13, 2022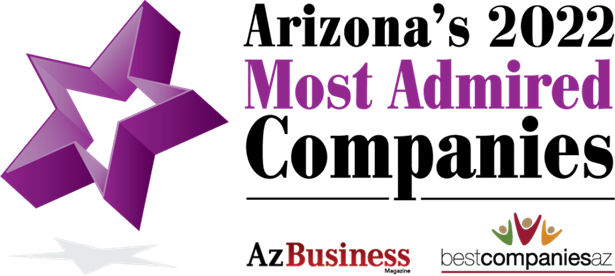 Award is 8th for full-service, digital, marketing and ad agency
PHOENIX (Sept. 13, 2022) – LAVIDGE is pleased to announce being selected by AZ Business magazine and BestCompaniesAZ for Arizona's Most Admired Companies of 2022.

This year's recognition includes 50 finalists and marks the eighth time LAVIDGE has been selected for the award which debuted in September 2010.
The official announcement on AZ Big Media's website states that the annual corporate awards program recognizes organizations which excel in six key areas:
Customer opinion
Diversity, equity, and inclusion
Innovation
Leadership excellence
Social responsibility
Workplace culture
Two hundred companies, including LAVIDGE, submitted nominations describing how they demonstrate these values. Spotlight awards highlighting companies from each category will be announced Oct. 13 during an in-person awards dinner to be hosted at Chateau Luxe in Phoenix.
Need fresh thinking? Help is a few keystrokes away.