LAVIDGE Interactive Marketing Rank Up Year over Year in 2023
July 14, 2023
LAVIDGE percentage of digital marketing business ranks 7th among its peers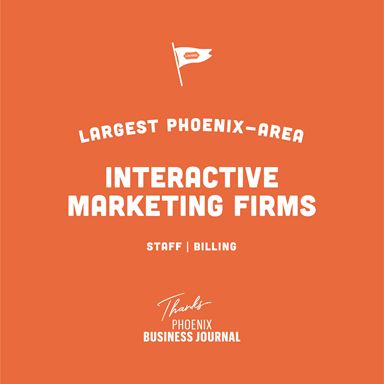 PHOENIX - (July 14, 2023) – LAVIDGE is proud to be among the largest Phoenix-area interactive marketing firms in the 2023 Phoenix Business Journal Book of Lists.
Up one slot year over year, LAVIDGE's ranks seventh among 24 Phoenix-area advertising and marketing firms offering digital services.
The annual list is based on surveys requesting the number of marketing employees who participate in interactive marketing, the number of local employees, and the percentage of revenue such services contribute to the firm the year prior. A partial list of clients, top local executives and the year each firm was established locally are also included.
Need fresh thinking? Help is a few keystrokes away.