LAVIDGE Earns 13 Awards in the 2021 AZIMA TIMs
October 21, 2021
Broad range of agency work recognized for Mastery and Excellence
PHOENIX (Oct. 21, 2020)– LAVIDGE took home 13 awards from the 2021 Arizona Innovation Marketing Association (AZIMA) TIM Awards presented live Oct. 21 at the Warehouse 215 @Bentley Projects in downtown Phoenix.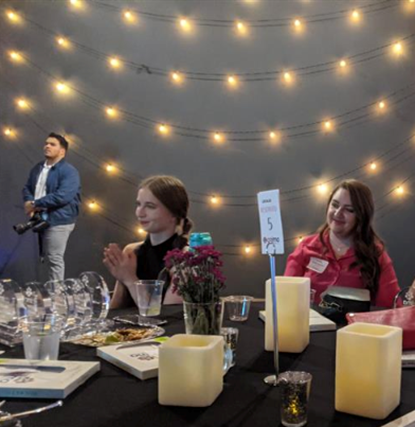 The full-service ad, marketing, digital and public relations agency is proud of its diverse body of work for clients within the education, utilities, government, non-profit, hospitality, digital IT asset disposition, and senior living industries.
LAVIDGE's work for the following clients earned five TIM Awards for Mastery, the competition's highest level of distinction.
Mastery
Arizona Secretary of State, Integrated Consumer Campaign
Arizona State University, Integrated Consumer Campaign
CampusLogic, Interactive User Experience
Center for the Future of Arizona, Non-Profit Website
Fellowship Square, Search Engine Optimization (SEO) Campaign
LAVIDGE's work also earned eight TIM Awards for Excellence in the following categories in order of presentation at the event:
Excellence
Arizona Public Service, Display Ad
Arizona Public Service, Integrated Consumer Campaign
Arizona Commerce Authority, Content Website
Arizona Department of Education, Campaign Website
Arizona State University W. P. Carey School of Business, Search Marketing (PPC) Campaign
Caesar's Republic, Consumer Website
CircleIT, eCommerce Website
The "TIMs," named after Sir Timothy Berners-Lee, the acknowledged father of the World Wide Web, have honored outstanding work completed by Arizona marketers each year since 2009.
Need fresh thinking? Help is a few keystrokes away.