LAVIDGE COO Alicia Wadas Elected President of the FBI National Citizens Academy Alumni Association
September 16, 2019
New role expands her leadership in the national nonprofit beyond its flagship Phoenix chapter to locations across the country
PHOENIX (Sept. 16, 2019) – Elevating her role in the organization that connects business, religious and community leaders with the Federal Bureau of Investigation (FBI), Alicia Wadas, executive vice president and chief operating officer of leading marketing agency, LAVIDGE, has been elected president of the FBI National Citizens Academy Alumni Association (FBINCAAA).
As president, Wadas will work alongside the FBINCAAA National Board to grow the association as needs of its chapters evolve. Specifically, her focus will be to increase community outreach and service and educate the public about the mission and priorities of the FBI.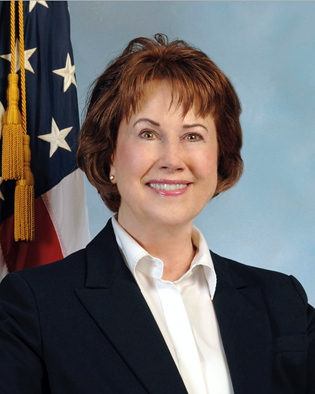 Wadas has been an active member of the FBINCAAA since 2008 when she graduated from the FBI Phoenix Citizens Academy and eventually became president of the Phoenix Chapter.
She has been serving the national FBINCAAA mission since 2015, starting as a regional chapter coordinator. Wadas was elected to the national board in 2016 as director of training for 60 chapters nationwide, and in 2017, became vice president communications & conferences.
"I'm deeply appreciative of the honor and the confidence placed in me by the board, the chapters, and the FBI," Wadas said. "I look forward to working with such a dedicated and talented group of individuals to move forward and continue to serve as ambassadors for the FBI in our communities."
LAVIDGE President and CEO Bill Lavidge said her appointment as president speaks to her exceptional dedication and service in support of the community efforts of the FBINCAAA.
"Alicia is a superb leader who takes pride in what she does and makes differences in both the workplace and the community," Lavidge said.
FBINCAAA serves as the official governing body, interface and liaison between FBI Headquarters and the local chapters. Comprised of more than 43,000 community and business leaders, the association supports the community outreach efforts of the FBI by encouraging the development, growth and effectiveness of chapters throughout the country. The FBINCAAA is a nonprofit organization separate and apart from the FBI.
About LAVIDGE
Meet LAVIDGE, an employee-owned ad agency specializing in discovering and communicating insights which engage, motivate and inspire. From building brand awareness to driving revenue, from positioning thought leaders to enhancing perceptions, it's why we do what we do. Our unified marketing approach encompasses advertising, public relations, and digital marketing. And we've been doing it successfully since 1982 for clients in healthcare, real estate, education, hospitality, technology, sports marketing, retail services, food service, and government. Intrigued? Visit us at LAVIDGE.com and get social with us on Facebook, Twitter, Instagram, and LinkedIn.
Need fresh thinking? Help is a few keystrokes away.