Dave Nobs to PBJ: Phoenix Suns Can 'Tell the Right Story' to Maximize Playoff Revenue
April 5, 2021
Creating engagement will be key in translating on-court success to business success
PHOENIX (April 5, 2021) – With a solid chance of making the NBA playoffs for the first time in more than a decade, it's a great time for the Phoenix Suns to explore ways to cash in on marketing opportunities—something the local franchise most definitely won't want to miss.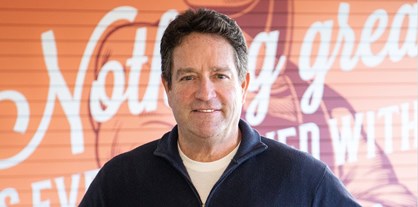 That's why a reporter for the Sports Business section of the Phoenix Business Journal recently solicited advice from sports marketing and business development experts including Dave Nobs, LAVIDGE's Managing Director, Business Development.
"The playoffs present an opportunity to define the main idea they'd like to communicate from a marketing perspective — and determine how best to communicate that 'one thing' so that on-court success translates into business success," Nobs told the Journal.
"Creatively, there are a couple directions they could take. One would be to feature the flaw and lean into the fact that they haven't made the playoffs in more than a decade. Another would be to try and change the perspective by focusing on the ultimate goal of winning an NBA title."
Nobs, who has headed up business development for the Phoenix-based sports marketing agency since 2010, is also a faculty associate at Arizona State University's Walter Cronkite School of Journalism and Mass Communication.
Read the full article, "As Phoenix Suns make push for playoffs, new business opportunities beckon," on the Phoenix Business Journal's website.
Need fresh thinking? Help is a few keystrokes away.