Alicia Wadas an AZ Foothills Magazine 'Trendsetter'
September 13, 2023
LAVIDGE EVP & COO recognized as notable business leader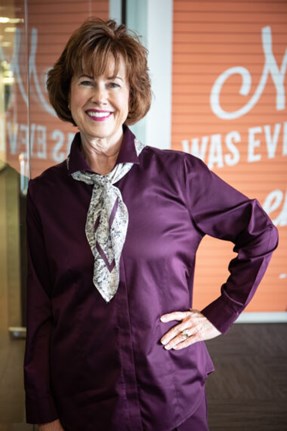 PHOENIX - (Sept. 13, 2023) – LAVIDGE Executive Vice President and Chief Operating Officer Alicia Wadas describes her life as "blessed, dynamic and a fulfilling journey."
Wadas revealed this and many other insights into her personal, volunteer, and professional activities in yesterday's AZ Foothills Magazine's "Trendsetters" column.
The C-Suite member of one of Phoenix's oldest and largest full-service advertising firms is in great company.
Compiled by Christina Silvestri, the regularly featured Trendsetters story has recently included profiles of individuals who are community or business leaders, artists, authors, chefs, entrepreneurs, medical doctors, or attorneys.
"I always look forward to reading about the Trendsetters in Arizona and the opportunity to know more about them than their work", Wadas said. "I am honored to provide a similar glimpse into what makes me tick."
Wadas joined LAVIDGE nearly 20 years ago and has served as EVP and COO for more than 15 years of her tenure. She is immediate past president of the FBI National Citizens Academy Alumni Association, where she still serves as a member of the board of directors.
Need fresh thinking? Help is a few keystrokes away.