Measuring Sponsorship Success
Your analytics dashboard for sports marketing
Partnering with your favorite sports organization sounds like a blast. Who wouldn't want to rub shoulders (and spreadsheets) with brands they might have idolized since childhood?
While it's certainly okay to enjoy the moment, remember to keep an eye on those stats which matter most—the ones which contribute to your bottom line. To do so, you'll need to keep meticulous track of key performance indicators.
If you're new to sports sponsorship, however, you might not know what to zero in on and what can be safely ignored. Not to worry. We've put together this handy guide to help you identify the elements you should have in your dashboard.
Identify and sort
If you've partnered well, most of your customers will feel a connection with the organization you're sponsoring. It's unlikely, however, that all of your customers will be fans.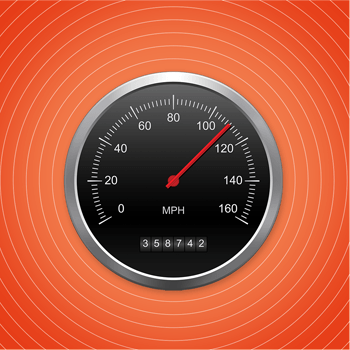 Your first segmentation, then, should identify how many of your current customers are fans and at what level. Have the team match these up using the data in their CRM compared to yours.
Once you have identified fans, separate them further. Create tiers based on the number of games attended, whether they attend games during the week or on weekends or whether they are season ticket holders. Other tiers might be tied to how much they spend on merchandise, participation in fantasy leagues or voting for all-star games.
Each of these tiers within the segment tell us more about the level of engagement of fans and can help predict how likely they will be to respond to various types of campaigns.
Count your way to success
If you're going to use promotional offers as part of your sponsorship, you need to track them separately. If you run an ad offering a discount based on the number of home runs scored during a specific game, for example, using a promo code can help you measure the number of team-based promotions redeemed. This includes push notifications, text alert campaigns, campaign URLs and coupons issued at the stadium.
But it doesn't end there. It's also important to track things which aren't as easy to count. This means completing a lift analysis. Begin by identifying the percentage of ticket holders who are customers, for example, then again after your sponsorship activities. Ideally, you'll have a control group, so you can be sure there is an actual correlation between any lift you achieved.
Lift analysis can also identify campaigns which are pulling your metrics down. This is important because the sooner you know the sooner you can pull a negatively performing campaign to limit the damage.
Leverage data
Data played a significant role in the success of athletic brand Nike's refresh of its "Just do It" campaign. Signing controversial former NFL player Colin Kaepernick for its 30-year anniversary might have caught bystanders by surprise. Nike knew exactly what it was doing. Knowing that its audience identifies itself as being belief-driven buyers, about 67% are under 35, and that the group is ethnically diverse, taking a stand on the issue made sense.
"By starting with data, such as Nike did, brands can utilize key insights to drive strategy development designed to propel business performance," Cision's VP of Marketing, Nick Bell, noted in the Sept. 10, 2018, edition Executive Insights.
Plan for now—and the future
Partnering with a team can give you access to data about potential new customers as well as provide insight on new ways to sort data about existing customers.
Take advantage of this opportunity to develop a lifetime value model. Then, separately, segment fans from the rest of your customer base. This can help you target those most likely to engage with team-related promotions. It can also help you avoid losing customers who are not fans, by allowing you to continue sending them information likely of more interest to them.
Test the waters
If you're not sure how engaged your customers might be with the team you have chosen to sponsor, use team-related landing pages and promotional areas of your site to gauge interest.
Be sure to use tracking pixels so you can identify the types of content which generate the most traffic. Then use the insight to guide your paid promotions.
Watch your KPIs
Keep an eye on how your partnership is affecting your key performance indicators (KPIs) by conducting in-depth analytics. Important things for sports marketers to track include:
A lift analysis of transactions
Customer counts
Web traffic during (and after) team events
Social traffic during (and after) events
Look for patterns. Watch for growth. Pivot as needed and track the resulting effect of those changes.
Not sure where to start?
LAVIDGE can help you implement the concepts discussed in this article for your organization. We've worked with teams, retailers and sponsors in connection with a variety of sports in multiple states.
To learn more, give us a call at 480.998.2600 or send email to [email protected].
 Sports fans respond positively to sponsors
Granted, the Super Bowl is one of a kind. It alone commands millions for a few seconds-worth of time during America's annual "big game" hosted by the NFL. So it should come as no small surprise that viewers ranked ads second in importance only to the game itself, outweighing food, friends and the half-time show.
While everyday sports sponsorships play out on a much smaller scale, the same principles apply. Fans tend to connect with brands which share their interest in sports.
Courtesy of eMarketer.com, here's a look at how Super Bowl viewers ranked such interests in 2018: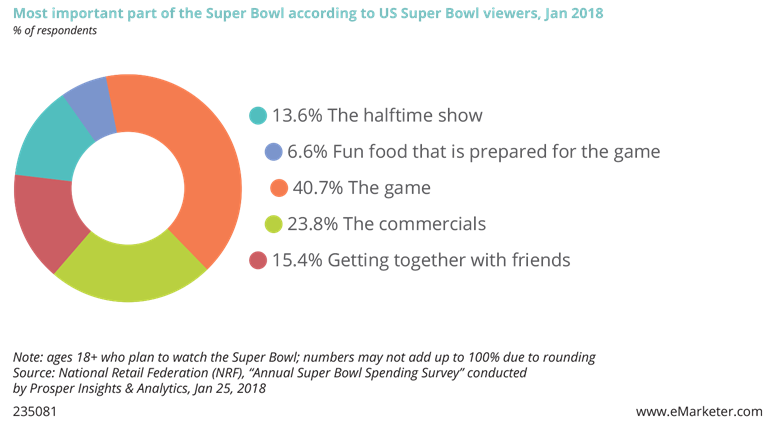 Methodology: Results are from 7,277 US internet users ages 18+ who were surveyed online during January 3-10, 2018. The margin of error is +/-1.1 percentage points.
2018 Southwest Sports Marketing Report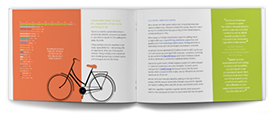 Need fresh thinking? Help is a few keystrokes away.