Focus on What Works Best
Great video is the social secret sauce of sports marketing
If you want your sports organization to stand out on social media, you need to post engaging videos and you need to post regularly if not daily to Instagram.
That's the takeaway of our exhaustive search of what is working best for professional clubs in a variety of sports. Video wins—hands down—as the most favored medium. And Instagram, although primarily a visual channel, is a fan favorite among an audience just as interested in player stats, team rankings and following popular sports hashtags as they are with stunning imagery. Go figure.
So, let's take a look at a few social video strategies which have worked well in specific markets.
Take a cue from the D-backs
If you want a great example of how to use social media for pro sports, look no further than MLB's Arizona Diamondbacks. Josh Rawitch, VP of Content & Communications for the team, says the team puts a lot of time, effort and resources into executing the tactic well.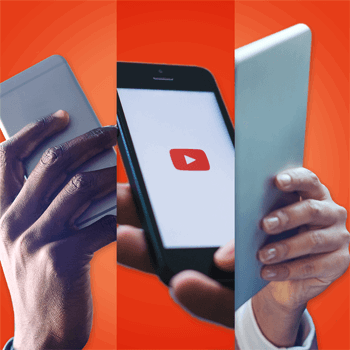 While the team has implemented several successful social campaigns this year, those surrounding the club's 20th Anniversary game and team announcement were particularly noteworthy. As Josh explains:
With the game set for August 4, we wanted to have a full two-week window to lead up to that game and let the whole Valley know about it, specifically our longtime and die-hard fans who would be most interested in attending. 
To kick it off, we created a series of videos encouraging our fans to vote for each position and released two-a-week early in the season while voting was open. Then we hosted a live event (on Facebook and Twitter) on July 20 to announce the winners of the online vote for our 20th Anniversary team. At that event, we also unveiled the t-shirt which featured all their names and would be given away on Aug. 4 at the game. 
From that point forward, we had created a series of 16 different videos to highlight the various members of the team, released daily on our social channels. Some were straightforward (i.e. having Curt Schilling's teammates talk about what it was like having him on the mound) while others were a little unique (a sit down with the three homegrown guys, Paul Goldschmidt, Patrick Corbin and A.J. Pollock, talking about coming up together; Randy Johnson and Luis Gonzalez talking about one another; Brad Ziegler talking about what it means to be named to the team; etc).
The big one was the recreation of the hilarious famous scene on the mound from "Bull Durham," which we replicated shot for shot with several members of the 20th Anniversary team. This particular video received more than 500,000 views on social and many more when picked up by countless other outlets online and on TV. 
Over the course of the season, we have been re-releasing older video segments from back in the day on our Throwback Thursdays, when we've been wearing throwback uniforms and highlighting our six postseason teams in 20 years (the last one was September 6), which is a little weird because it highlighted last year's team). 
We did all this in conjunction with FOX Sports Arizona so that they could highlight similar players on similar days during their pregame shows from July 20 to August 3 and, of course, they then pushed all this out via social. They also supported us with four half-hour specials during the season (one focused on the top homers in team history, one on pitching performances, one on great catches and defense and one on the 16 members of our 20th Anniversary team). 
We had a really unique pregame ceremony on August 4 that was carried live on FSAZ (we didn't end up streaming it live but shared it at a later date). However, we wanted to make sure that elements of it were social in nature, so we did things like having Randy stop and take a selfie with fans as he walked through the stands and out to the mound. 
All told, these videos racked up millions of views on social and obviously many more impressions, as it was combined with regular tweets that weren't based on video.
Here's more of what works
In other sports, blogger Dash Hudson identified successful social media accounts across a wide spectrum including the NFL's Atlanta Falcons, the NHL's New York Rangers and the NBA's Los Angeles Lakers. Eight months later, we checked in to see if the type of posts he identified as coming out on top were still valid. Here's what we found.
Atlanta Falcons fans engaged most in 2017 with what Hudson identified as "team spirit and winning themes" based on a touchdown image, the announcement that the team was going to the Super Bowl and an MVP announcement for the team's quarterback Matt Ryan. In late August 2018, birthday wishes for wide receiver Mohamed Sanu along with a touchdown replay video from a Seattle Seahawks game earned 89,299 views. Even more engaging, a touchdown replay from a Kansas City matchup drew 167,834 views. The post which won the most engagement for the month, however, was a "Hard Knocks" series video showing Ricardo Allen being cut from the team in 2014. The clip, which attracted 177,524 views, resonates because it is accompanied by news of a recent contract extension for the free safety. While the themes remained loosely constant from last year's favorites, all three top posts in our summer snapshot were videos.
Meanwhile, Hudson's report pegged top content for the New York Rangers in 2017 as being based on "special moments beyond the actual game" including celebrity guest appearances. Our summer spot check revealed the Rangers team picked up 104,000 views for its video version of a golden Labrador successfully completing the snoot challenge, 60,614 views for a clip of goaltender Henrik Lundqvist practicing defense, and 58,964 views for a short clip with a shout-out caption to winger and alternate team captain Mats Zuccarello at the NYR Henke & Zucca Summer Classic 2018 charity game. Once again, the strategy remained consistent. And, once again, the top-performing posts were videos.
As for the Los Angeles Lakers, Hudson noted seven of the top-10 posts feature retired Laker Kobe Bryant with the remaining three focusing attention on current point guard Lonzo Ball. It's a different mix for an audience with a strong interest in its local superstars—past and present. The differences from previously mentioned sports clubs don't end there. Lakers fans engaged more with videos featuring scoring highlights than those featuring brand stories.
Our summer check-in revealed 590,766 views of a highlights reel of basket after basket with a throwback caption calling out @kobebryant and #Kobe40. Another top performer with 512,487 views is a paid partnership video produced with Delta UCLA Health Training Center featuring six games not to miss. The Lakers Schedule Highlights uses creative imagery, from a team whiteboard to a dust mop cleaning the court floor, to present team matchups and dates. Slow-motion practice shots set against a backdrop of chillin' rhythm & blues captured 1,442,082 views and inspired 5,200 comments. It's clear Lakers fans know what they want, and their social media content team understands how to consistently provide it, year after year.
All of this means you'll need to do a bit of testing to determine whether videos featuring emotional stories and personal insights into players' lives or action-packed game replays—sometimes featuring legends who have long since retired—will play best with your audience.
Develop the rest of the story
Of course, there is more to creating winning social media content than moving your audience with images which move. So, in addition to video, let's explore the basic components of a well-rounded social strategy designed for sports marketing.
It all begins with emotion. In April, Ad Age explained this well. "Why brands should care about emotion on social media," in short, cites evidence that people base buying decisions on how they feel more than on what they know, along with a variety of facts and statistics which reveal how emotion leads to social engagement. And engagement, Ad Age reports, can lead to sales.
To establish a social presence you'll also need to push out content regularly. Doing so reinforces your leadership position in the marketplace. You'll also want to customize your social media approach to your needs, based on your current activity levels and capabilities.
You'll need a strategy
Begin by analyzing your current social media presence, audiences and engagement so you can develop a strategy for maximum content amplification and targeted awareness.
Ideally, your strategy should include everything from content calendars and development to personalized executive branding, along with paid content such as infographics and, of course, videos.
After an initial audit of your existing activities, you'll want to develop comprehensive social media strategies and a plan of action to maximize exposure and manage key channels which could include Facebook and Twitter in addition to Instagram.
Take a good look
Your content marketing and social media process begins with the creation of the components critical to success. This means doing an in-depth analysis of not only your own social presence, but those of your competitors. This will help you develop a content plan and strategy.
We aren't suggesting you copy your competitors. But it's wise to know what they are doing so you can make informed decisions on how to create content which will rise above the noise.
The Dallas Cowboys rely heavily on providing current news and stories, whereas the New England Patriots posts mix it up with images of their five Super Bowl trophies and a Whitehouse visit.
The Pittsburgh Steelers use video to promote players, a tactic similar to that of the NBA's Chicago Bulls which post player interviews and team updates on social media. The Bulls also offer fan appreciation sales to advertise unsold tickets, while MLB's Chicago Cubs feature posts on game night promotions, sell tickets and give them away.
Much like the NBA's Los Angeles Lakers' use of Kobe Bryant's ties to the team, MLB's New York Yankees post about both current and historical superstars in addition to daily highlights.
If you're a Boston Red Sox fan, you're more likely to come across social media contests for team memorabilia mixed in with daily previews and recaps.
What they each have in common is a consistent strategy that becomes familiar to fans who easily pick up on posting rhythms and stay engaged and involved.
Leverage technology
Social media has inspired the creation of numerous tools, applications, and processes. Choose the ones best able to streamline the development and implementation of your customized strategy. There are a variety of paid and non-paid options, so it makes sense to shop around once you know what you need.
You'll also want to remember to develop guidelines and provide training for those who will handle your day-to-day posts. Once these, and an online reputation management plan are in place, you're ready to begin engaging your audience.
Measure and optimize
You wouldn't launch any new program without setting goals and keeping tabs on your progress.
The same holds true for your social media plan. Continual analysis of reporting metrics and data will allow your team to constantly implement feedback, optimize and improve your results.
Over time, your brand will develop a rhythm uniquely its own.
Need help?
Not sure where to start? LAVIDGE can help. We've worked with teams, retailers and sponsors in connection with a variety of sports in multiple states.
To learn more, give us a call at 480.998.2600 or send email to [email protected].
Marketer video budgets prioritize social media
Video ads bound for social channels have risen in priority above those shot for local or national television—and even live streaming services. Courtesy of eMarketer.com, here's how it breaks down.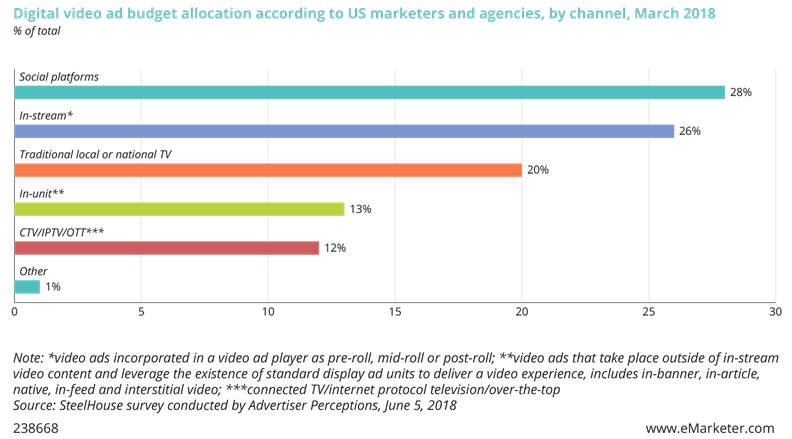 Note: Data was provided to eMarketer.com by SteelHouse.
Methodology: Data is from the June 2018 SteelHouse survey conducted by Advertiser Perceptions. 150 US marketers and agencies were surveyed online during February 20-March 2, 2018.
2018 Southwest Sports Marketing Report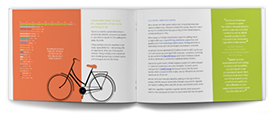 Need fresh thinking? Help is a few keystrokes away.