Vannead Horn
Promoting author, refugee and survivor
Goal
Promote Vannead Horn's memoir "The Spirit of a Fighter," which chronicles his family's sacrifices and his personal journey in Cambodia during the rule of the Khmer Rouge.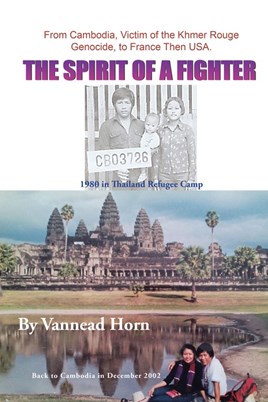 Strategies
Targeted San Diego media, highlighting Horn's local/regional ties. 
Targeted national media, focusing on the timely relevance of California's Cambodian Genocide Awareness Week.
Results
99 media outlets picked up the press release via PRWeb with combined total of more than 82 million potential impressions.
Secured coverage in the Huffington Post as a profile piece which also provided Horn's insights on the current refugee crisis. 
A reporter at Asian American News requested a review copy of the book.
Need fresh thinking?
Help is a few keystrokes away.