Geraldine Villenueve
Promoting author, massage therapist and reflexology expert, Geraldine Villeneuve
Goal
Promote massage therapist and reflexology expert Geraldine Villeneuve and her new book, Put Your Best Feet Forward.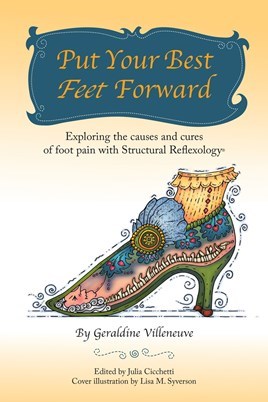 Strategies
Targeted Vermont-area media, highlighting Geraldine's local/regional ties
Targeted national media with focus on footwear, healthcare and health and wellness
Leveraged Geraldine's experience as a massage therapist
Sent copies of the book to publications such as The Globe and Mail, HealthLeaders, Footwear News and Doctor Radio
Results
Need fresh thinking?
Help is a few keystrokes away.