At LAVIDGE, we understand the importance of making the right connections. Therefore, we are proud of our affiliation with Innovative Connections, an organization with more than 60 years of combined experience in Public Affairs, Issue Advocacy and Event Management.
Via LAVIDGE, Innovative Connections can assist with navigating today's rapidly changing political and regulatory environment. This includes guidance on strategic communications related to the specific issues, coalition building and community outreach. We then make sure the right audiences receive these messages in a manner that encourages them to provide support. 
If you'd like to learn if Public Affairs should be included in your marketing or business strategies, we'd welcome the opportunity to discuss how they might be able to an important role in your company's success.
Interested in help connecting the dots? Let's talk.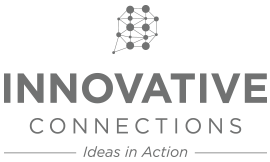 Need fresh thinking?
Help is a few keystrokes away.