Fostering Loyalty from Personal Care Customers
Will service customization increase consumer spending?
---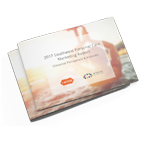 ---
Personal care marketers—well, all marketers, really—are looking for meaningful growth. Revenue for the hair and nail salon industry grew just 2% last year. A few more percentage points would be reason to celebrate.
Opening more stores, offering new services and improving customer service are all keys to acquiring new customers and growing the bottom line. Product and service customization can also make a difference. A 2017 survey by Boston Retail Partners found that 70% of U.S. retailers plan to focus on personalization of the customer experience.
To help personal care companies better understand consumer preferences about marketing messages, LAVIDGE commissioned a study of consumers throughout the Southwest. We looked at what marketing messages consumers favored, and we also compared the data to customer frequency. Here's a fascinating insight that can help businesses increase customer usage and loyalty.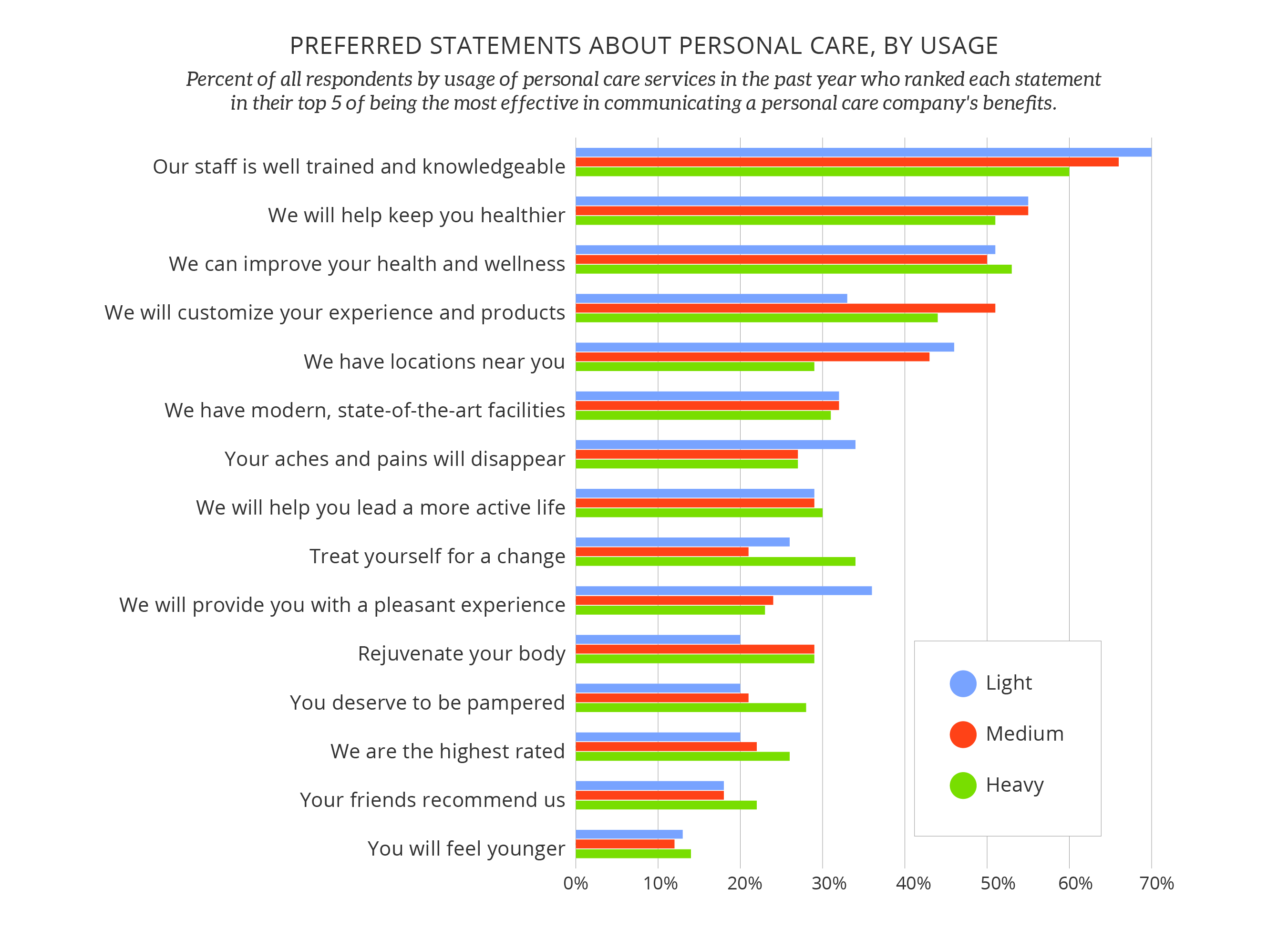 Increasing loyalty with customization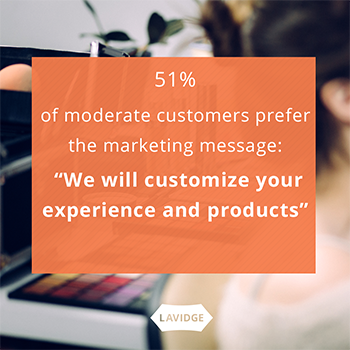 Personal care marketers wishing to convert occasional customers into regulars should focus on the same messages that appeal to medium and heavy users, including "Our staff is well trained and knowledgeable" and the statements highlighting wellness.
But personalized marketing, made possible by such mediums as email and programmatic advertising, can also deliver messages that particularly resonate with light users of personal care services. For example, low/occasional respondents—those who have patronized a personal care establishment three times or less during the past 12 months—show a pronounced preference for "We will provide you with a pleasant experience," 36% compared to medium users (24%) and heavy users (23%). "Your aches and pains will also disappear" is similarly favored by light users. These are aspirational statements that promise an inviting environment and miraculous outcomes.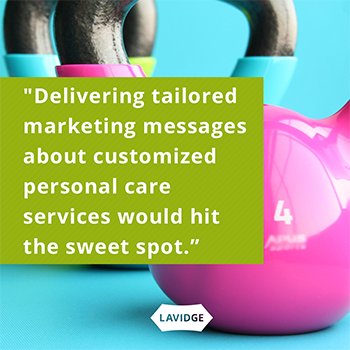 Similarly, the survey data can also help marketers craft messages designed to speak directly to heavy users (those who have bought at least 10 personal care products or services over the past year). These loyal customers, who are already among the most deeply converted, are responsive to the most popular marketing messages. And more than light or medium users, frequent buyers also respond positively to low-ranked statements, such as "Your friends recommend us," "We are the highest rated" and "You deserve to be pampered." 
The greatest customer disparity of any statement concerns "We will customize your experience and products." Moderate customers—those who have made 4–10 annual personal care purchases—ranked that message highly 51% of the time, compared to heavy (44%) and light users (33%). 
Delivering tailored marketing messages about customized services would hit the sweet spot. A survey by Bain & Company found that while less than 10% of shoppers have "tried customized options, 25% to 30% are interested in doing so."
 In their own words:
Survey responders said...
"I am not a one-size-fits-all kind of person. I would actually like to see a company that cares uniquely about me and my needs."

"If my friends are already using and like your service, then it must be good."

"It's important to address my individual needs versus receiving generic treatments."

"I have a lot of back pain. I would love a company that can take the pain away."
2017 Southwest Personal Care Marketing Report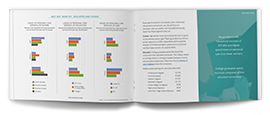 This article is a brief abstract of our exclusive and authoritative study that takes the guesswork out of personal care advertising and marketing. Rather than speculating about what will drive consumers to action, we've asked them.
Need fresh thinking?
Help is a few keystrokes away.